Ripe Markets

|

Abu Dhabi

|

The Ripe Pop Up Market – Venetian Village - Ripe Market Venetian Village
The Ripe Pop Up Market – Venetian Village Ripe Market Venetian Village
Opening Hours:
Friday 18th November
---
Phone

04 315 7000

Email

markets@ripeme.com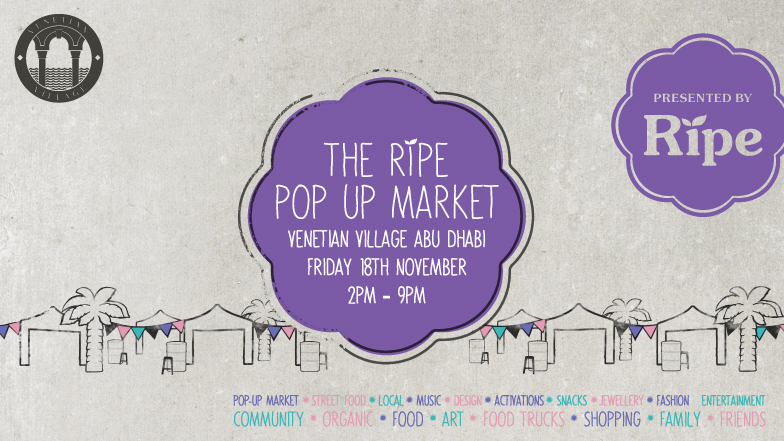 The Ripe Market is coming to Venetian Village in Abu Dhabi for a one day pop-up event. Find us on Friday 18th November, from 2pm-9pm.
The Ripe Market will take up residence for one day only at the beautiful Venetian Village. Nestled on the grounds of The Ritz Carlton Abu Dhabi, Grand Canal, Venetian Village is a setting of many delightful contrasts that make it the venue in town and the perfect place to spend your Friday stocking up on local organic produce and browsing the offerings of some of the regions most talented artisans, crafters, jewellers and designers.