Dinnertime Dash featuring Becky Balderstone
Getting in the kitchen for some healthy quick dinners for the entire family with the Ripe Founder, Becky Balderstone.
We all love Dubai's fast paced life, so quick delicious dinner ideas are always a winner after a long day at work, especially when you have a family! As a wife, mum of three and running my own business, quick dinners that everyone in the family can enjoy together, make juggling and multi-tasking the most hassle-free option when it comes to meal times.
Appetizers are the key! I like to prepare a small pre-dinner nibble, so everyone can enjoy this together in a less formal table setting whilst dinner is prepared. I also find you don't need to add carbs to your main course as you definitely aren't as hungry.
White Bean Hummus
I prefer using cannellini bean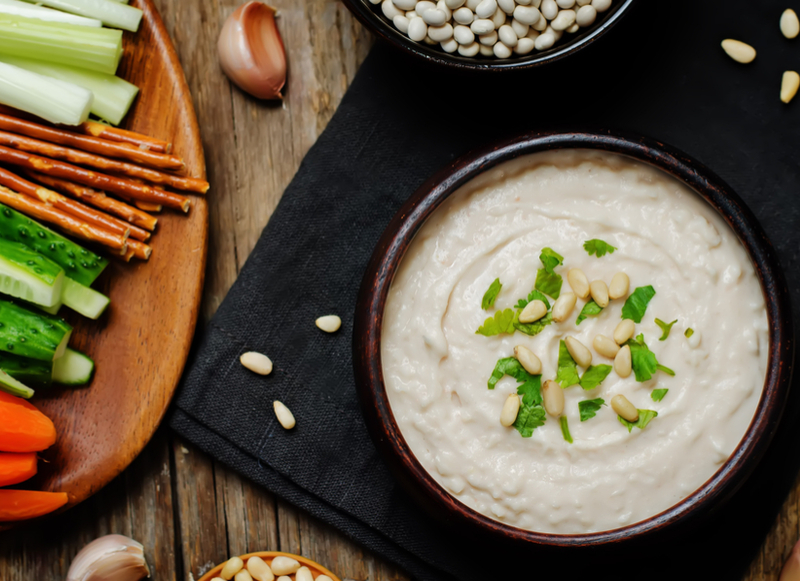 s instead of chickpeas due to their creamier taste and tender flesh.
3 tablespoons tahini
1 large lemon
1 small garlic clove
Place all ingredients except olive oil into the blender and mix until smooth. If it is a little thick add more lemon or water until you get your preferred thickness. Drizzle a little extra olive oil on top.
Chop some vegetables (it can be anything from capsicum, carrots or cucumbers) and dip away! The kids love this just as much as I do!
Now onto the main course.. one of my favourite and super simple to make!
Lemon and Miso Salmon with Brocollini

Ripe has a delicious fresh Red Miso that I cannot live without, however this can be a little strong f
or children if they are young, so I prepare theirs without.
Salmon fillet – 1 portion per person
1 small Lemon
½ teaspoon Coconut Oil
200g Broccolini
Fresh mint
Take the salmon fillet and lightly spread the Red Miso paste on the non-skin side. Wrap in baking parchment paper and place in a pre-heated oven on 180oC for 10-15 minutes or until cooked through.
Place the broccolini in a steamer and steam for 5-8 minutes. Remove and toss with a little coconut oil and squeeze of fresh lemon, sprinkle with freshly chopped mint. Serve and enjoy!
A quick and healthy dinner mid week for the entire family!
Stay tuned for more recipes and check out our online shop here to buy majority of the ingredients for the above recipes!