Organic Farm in the Sandpit!
Ripe Organic has several farms across the UAE, from Liwa, Abu Dhabi, Umm Al Quwain, Sharjah, Dubai all the way to Fujairah! Ripe is all about staying local; we support local producers and only serve nothing but the best to your dining table. Apart from our own farms, we carefully handpick each local farm we partner with to make sure we meet the strict organic farming standards. These standards include the restriction of any chemical pesticides and genetic modification. We treat our farms like our second home, making us the best organic fruit and vegetable producer in the UAE – pesticide-free, GM-free and additives free.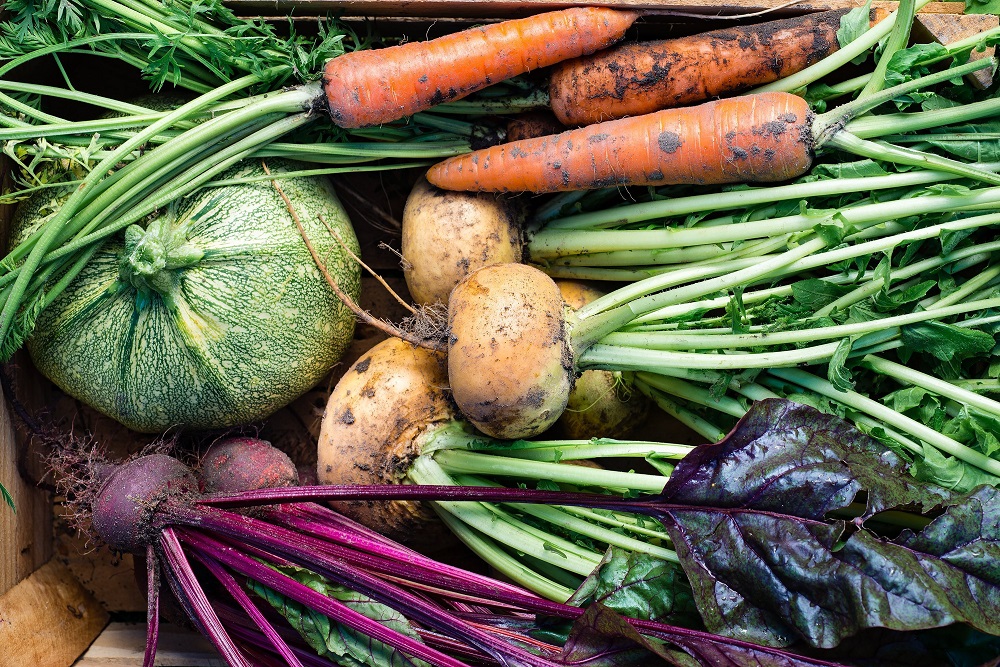 The sun is showing more rays in the UAE and foggy mornings are about to bid its farewells – in short, it's already Spring in the sandpit! This means it's time for spring harvest here in Ripe Organic!
Below's a list of some of our spring harvests that you can find in our stores:
Carrots
Tomatoes
Beetroot
Coriander
Capsicums
Sweet Corn
Red Radish
Mint
So while you're here, we'll share with you some amazing recipes you can do to bring the taste of spring in your kitchens using our spring harvests fresh from the Ripe Organic Farms!
Heirloom Tomato: Heirloom Tomato Confit
Ingredients:
Instructions:
Preheat the oven to 350 degrees. Boil a pot of water. Prepare an ice bath.
Place the tomatoes in the boiling water for 10 seconds then transfer the tomatoes to the ice bath right after. When cool, peel the tomatoes.
Combine the tomatoes, basil ang garlic in a baking dish, sprinkle salt and drizzle oil. Bake for 50 minutes.
Enjoy this confit for up to 1 year by freezing it!
Coloured Carrots: Roasted coloured carrots with Thyme
2lbs coloured carrots
2 tbsp extra-virgin olive oil
¾ tbsp salt
Ground black pepper
Fresh thyme sprigs
Instructions:
Preheat oven to 425°F.
Scrub carrots. Trip the tops and cut that all pieces approximately have the same diameter.
Toss carrots with the oil and spread onto the rimmed sheet pan. Sprinkle salt and pepper. Toss a few sprigs of thyme on top.
Roast and stir every 10 minutes for 3 times until the carrots are tender.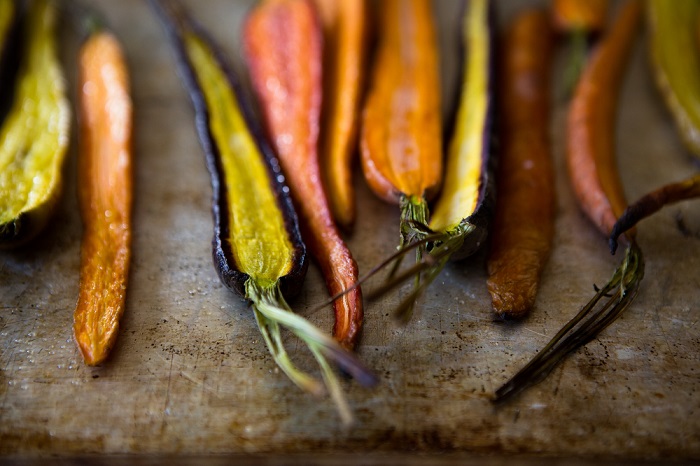 Get your spring cooking ready by visiting our stores or order here online.