Kate, who grew up in Melbourne, and Henry, from Sydney, met in Dubai in 2005, the year they both moved to the UAE.  Kate and Henry shared a passion for food and both had an entrepreneurial spirit, so when they spotted a "massive gap in the market" for a boutique catering business the couple set up Dish in 2008.  Kate says that it is Dish's attitude that makes it stand out.  "We have a young, innovative and creative team who are lots of fun.  It comes through in our food, the way we talk to our clients and the types of events we do.  We really care about what we do, we are passionate about food and the way people experience it.  It is so important that every event we do, people walk away and say, 'wow, that was awesome'."  Henry says Dish has built a loyal private and corporate clientele.  "We have been very successful, in the sense that we keep growing every year and look forward to the future," he says, adding that the couple plans to grow their business with a specialized bakery, a pastry section, a school catering service and more work with local Emirati customers.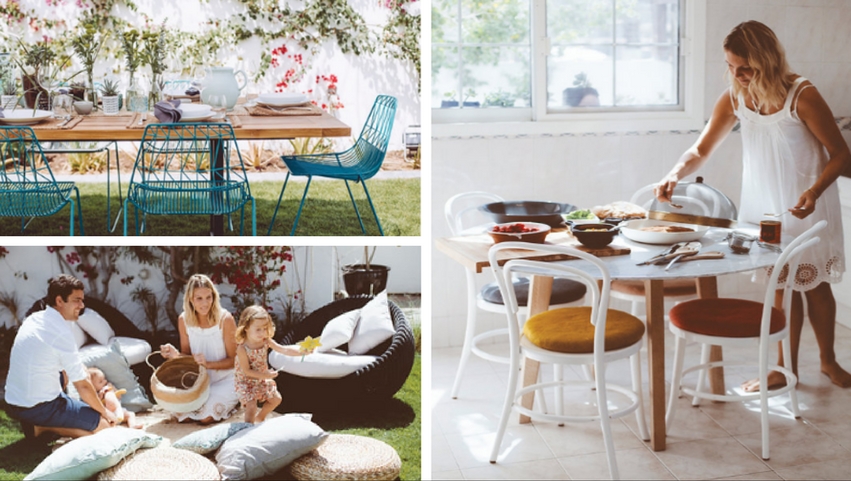 Kate and Henry live with their two daughters, Lily and Olive, in a villa in Umm Suqeim in Dubai.  The couple love the "neighbourhood feel" and the act that their friends live close by and their children can play together.  They can walk to the local parks via the neighbourhood coffee shop, cycle their daughter Lily to nursery or go for a run along the nearby beach.  Kate particularly likes the villas big, circular windows that allow lots of natural light into their home.  "I feel like it's a real reflection of where we live, close to the beach," she says of their home.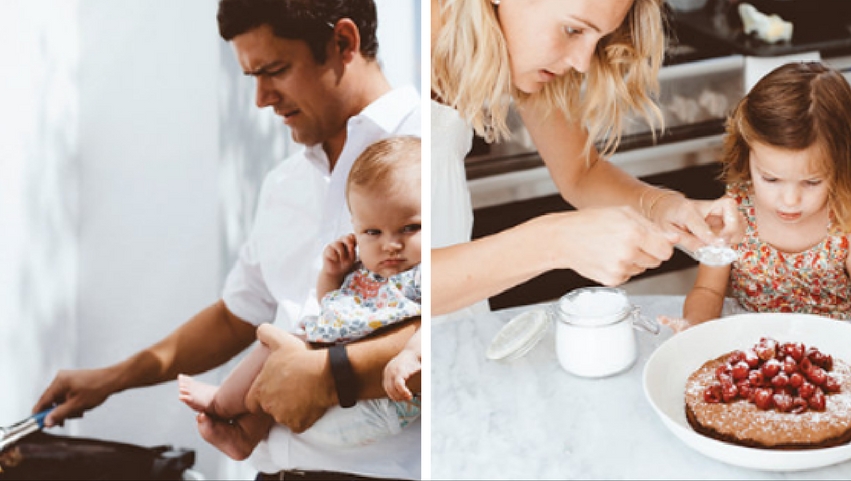 "Most of the time in Dubai the weather in beautiful and we can have the doors open and let the outside in.  That was really important to us, when we were looking for somewhere to live."  Kate doesn't like clutter, so the décor is minimal.  The kitchen is their favourite room.  "We love cooking and entertaining," she says.  "I find myself gravitating to the kitchen constantly, and you will often find me there with a stack of recipe books and coffee.  The other place would be the garden, where we will typically spend time with friends, enjoying a drink and a BBQ on a Thursday night, with kids running around under the sprinkler and some music."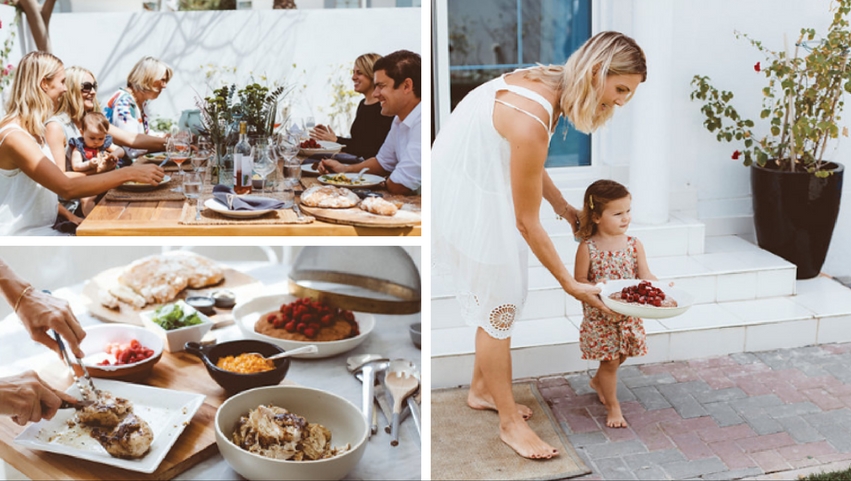 Find the recipe for  their Saffron and Chicken and Herb Salad here and their Chocolate and Date Torte here.