Basil was born in Saudi Arabia in 1988.  He moved to the UAE with his family a year later and loved in the Emirates for 16 years until he relocated to Canada to attend university.  After eight years abroad, studying for three degrees, Basil moved back to live with his family in Sharjah in 2014.  He soon realized that working long hours in his family's fiberglass factory in the Sharjah Industrial Area and sleeping during most of his non-working hours would not be fulfilling in the long-term, and he started using the factories tools to craft musical instruments from the scrap materials he found nearby.
"Now I'm satisfied with my day, as I feel I've done something good for my family, my body, and my mind," he says.  "I go to sleep without feeling like I've missed out on something better."  Basil's part-time creative project quickly turned into a start-up business, Howlin' Roosters, and he now sells his instruments to musicians, artists, art collectors and people looking for a unique gift.  Basil says that his goal is "spiritual fulfilment", but he also wants to encourage the DIY community in Dubai.  "In the UAE, it's common to see people buying the latest products and throwing out the old instead of repairing and building things," he says.  Basil is doing his part to change this attitude, holding workshops to teach others how to make instruments from scrap and selling build your own instrument kits.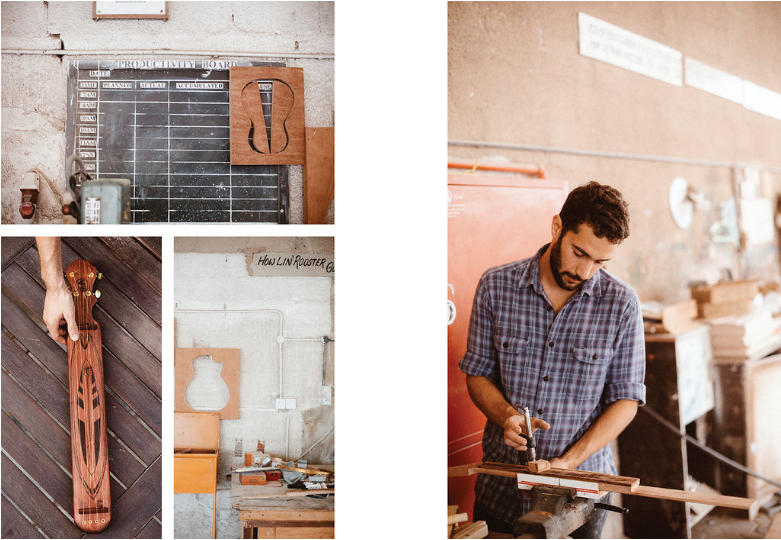 Basil lives with his mother, father, sisters, brother, grandmother and wife/business partner, Marie-Claude Charron, in the Al Fisht neighbourhood of Sharjah, where the family has been located since moving to the UAE in 1989.  The villas in the neighbourhood were "build real big" to house large families, and Basil loves the quiet and beauty of the area, as well as its welcoming community.  The family home sits on the beach, and Basil likes the fact that he can walk in the sand without having to put on his shoes.  He spends a lot of time on the beach sitting around a bonfire, but also enjoys jogging, reading at the local coffee shops or hanging out with friends at Sharjah's chai karak spots.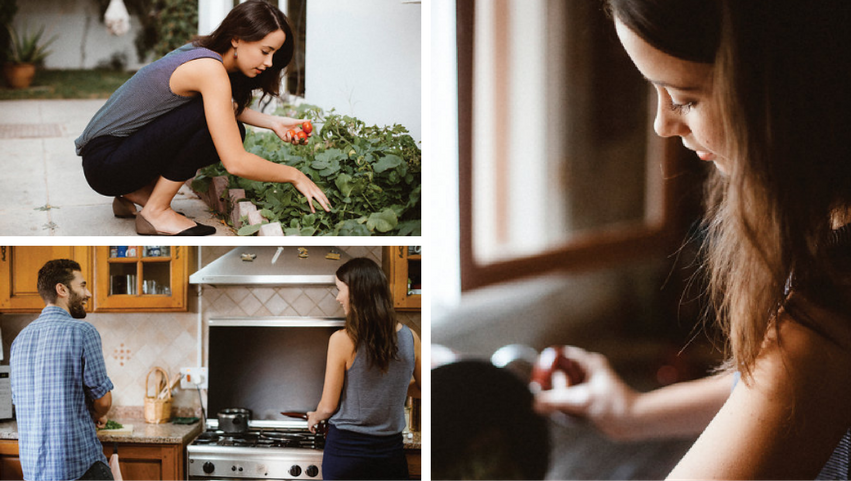 Basil describes the villas interior design as "a blend of many styles from classical to modern, with many influences from around the world", but he admits that he's not an expert on the topic and that the décor is "my mom's doing".  Basil and Marie-Claude are busy people and don't spend much time at home, but when they do, Basil can be found reading a book or watching a good movie on one of the comfortable couches in the large living room or in his loft bedroom admiring the instruments hanging on the walls, or perhaps playing one of his own creations.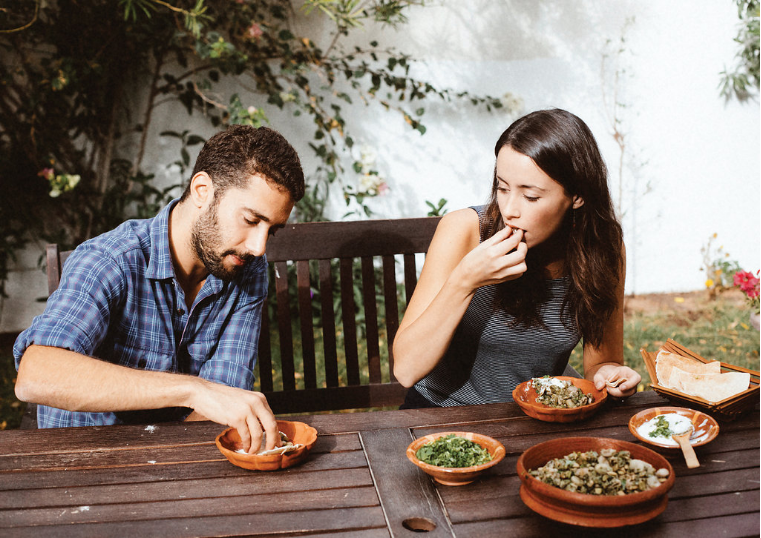 Find the recipe for Basil's Fool Em'ala (Fried Beans) here.