Four Ways with Matcha Teapigs

The Teapigs range is one of our Exclusive brands here at Ripe and their Matcha tea is the super hero amongst the range. At Ripe HQ we are often asked: What is Matcha? so with the aim of spreading the Matcha tea love, we have pulled together this little guide to teach you all about this green super powder.
What is Matcha…
Matcha hails from Japan and is a super concentrated green tea, made from 100% green leaves, expertly ground to a fine powder. Matcha tea is packed with antioxidants and nutrients, because unlike regular green tea when you throw away the leaves after steeping, the Matcha powder is mixed into liquid, so you ingest the whole tea leaf, plus all the goodness!
1 cup is equivalent to 15 cups of regular green tea!
Matcha Production…
The art of Matcha production is a finely tuned process and requires expert hands. The process begins with leaves growing under lots of shade which boosts their chlorophyll content.
The leaves are then handpicked and all the stems and veins are removed leaving only the juiciest, nutrient-rich leaves. After picking the leaves are ground by granite stones to a super fine powder.
Health Benefits…
The health benefits go above and beyond those of regular tea or coffee. Since the whole leaves is ingested, matcha is a more potent source of nutrients. In addition to providing small amounts of vitamins and minerals, it is rich in antioxidants including the powerful EGCg, a substance that boosts metabolism and burns calories. Matcha is also known to detoxify effectively and naturally restoring pH balance, calm the mind and relax the body by lowering blood pressure, enhance your mood and aid in concentration.

Teapigs Matcha is top quality, so the taste is a smooth, natural, fresh, and lasting green tea flavor. The classic way to drink Matcha is of course as a hot tea whisked into hot water, but because matcha is powder, it can be drunk in LOTS of ways.
To get your taste buds racing, here are four simple Matcha recipes for you to try at home.
Matcha Recipes…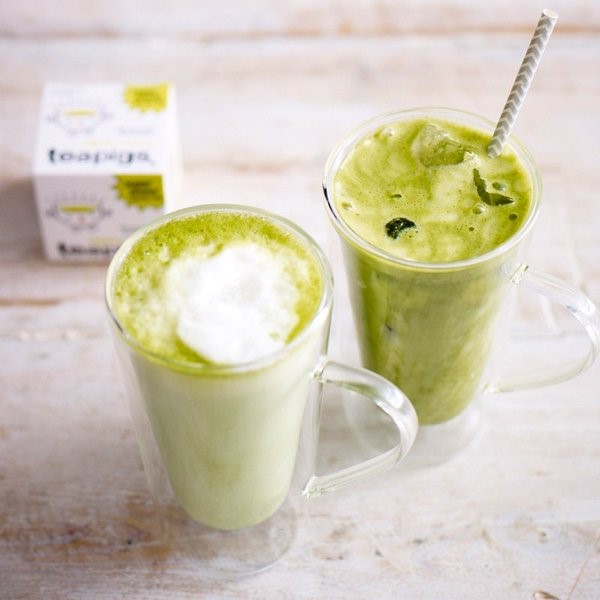 Matcha Latte
1. Take ½ tsp teapigs matcha
2. Add a little hot water and whisk
3. Add a squirt of agave syrup and a sprinkle of cinnamon
4. Heat 250ml almond milk and whisk until frothy
5. Add milk to the matcha and enjoy!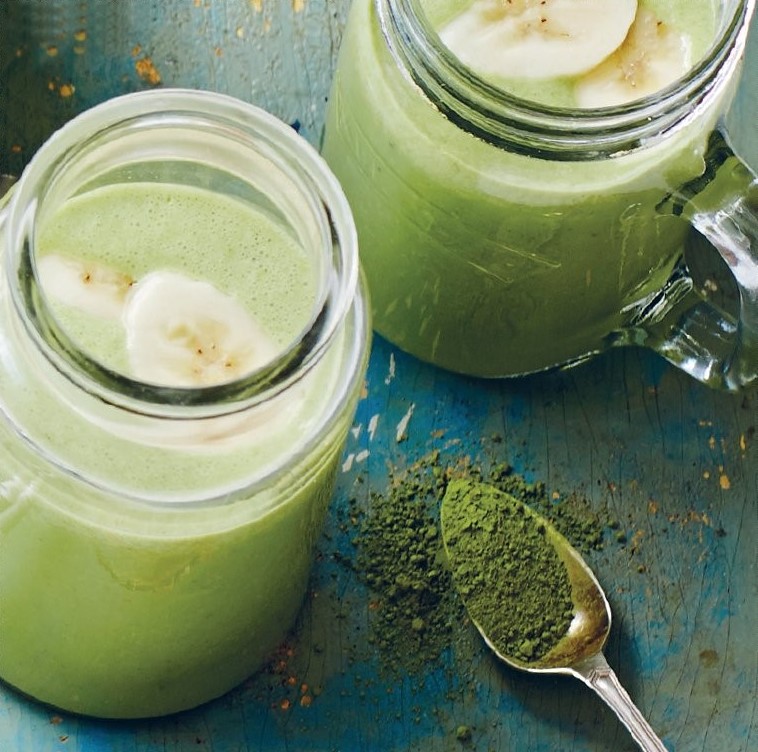 Matcha Smoothie
Blend together the following ingredients:
• ½ tsp teapigs matcha
• ½ apple
• ¼ stick celery
• 2 springs mint
• ½ banana
• ½ pear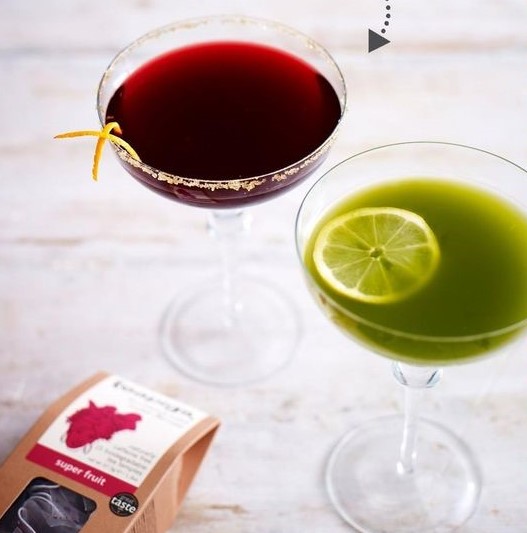 Matcha Mocktail
1. Take 1 tsp teapigs matcha
2. Add a little water to make a paste and whisk
3. Add 1 tsp agave syrup and 3 crushed mint leaves
4. Squeeze of lime
5. Stir then top with 250ml sparkling or soda water and ice
6. Drink and feel sophisticated!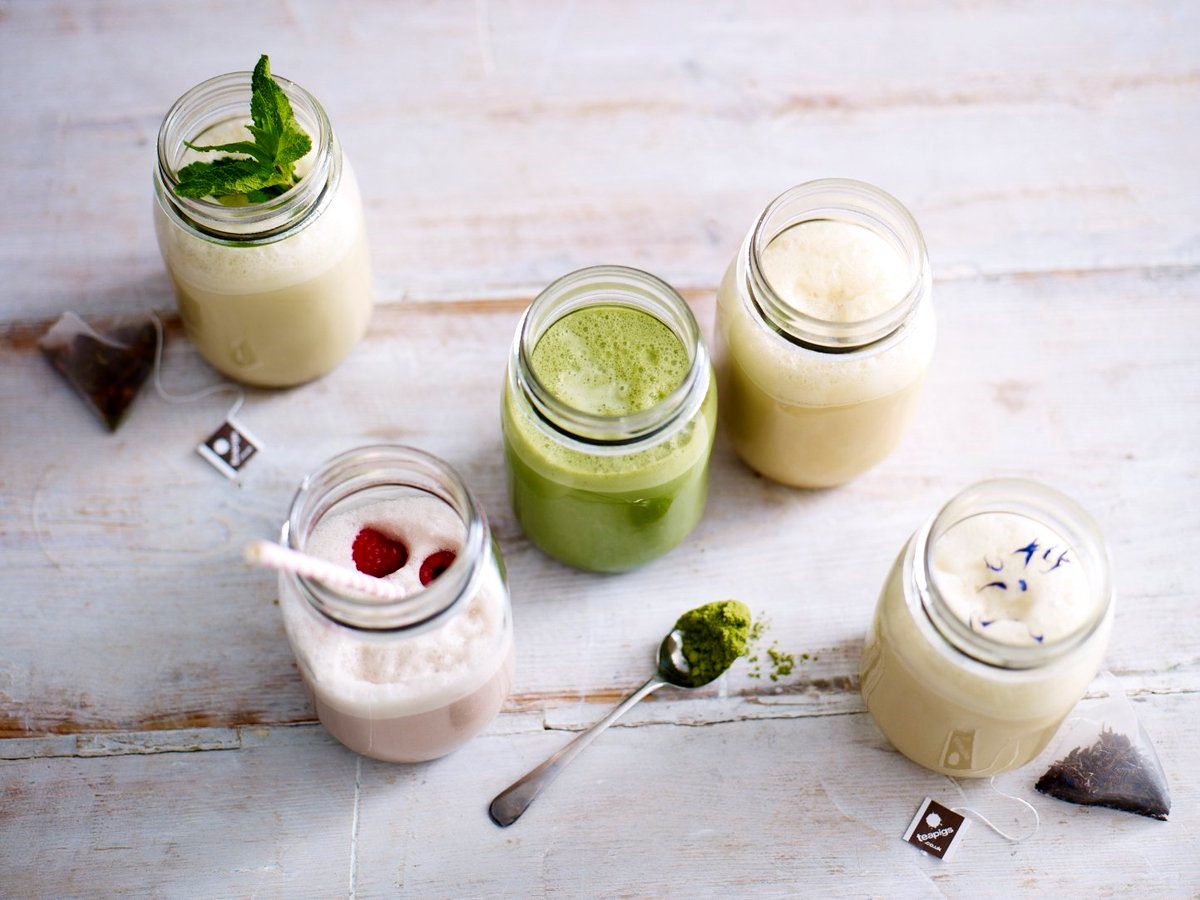 Matcha Milkshake
1. Add 100ml skimmed milk
2. Add 3 scoops of coconut ice-cream
3. Add 1 tsp teapigs matcha
4. Add a little more milk if needed
5. Blend, drink and grin!
We hope this has got you in the Matcha mood and don't forget to tag us and share your foodie pictures with the hashtag #riperecipes.
Shop the full Teapigs range online here or at our Farm Shop in Al Manara. You can also check out another of our Teapig recipes here.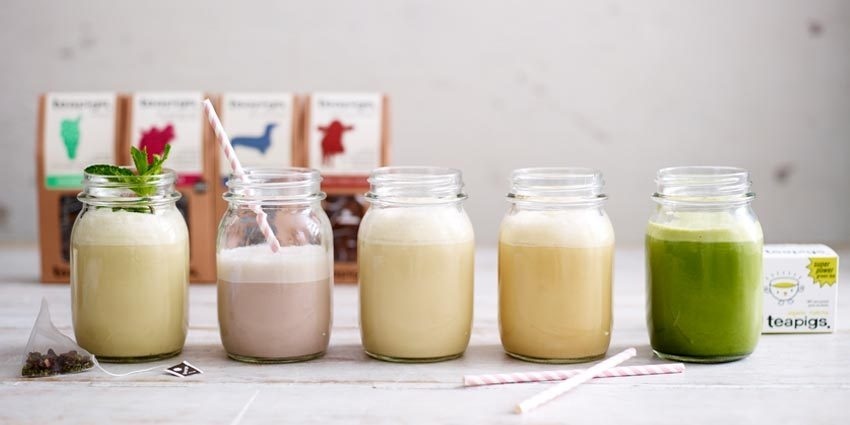 Image Credits: Teapigs.com