We don't want you be one among those who makes new year resolutions and does not really stick to it. And hence, we have the Ripe Detox Plan for you. To ease your work, here's the printable 7-day plan.
Let's have a great start to 2018! #EatBetterFeelBetterbyRipe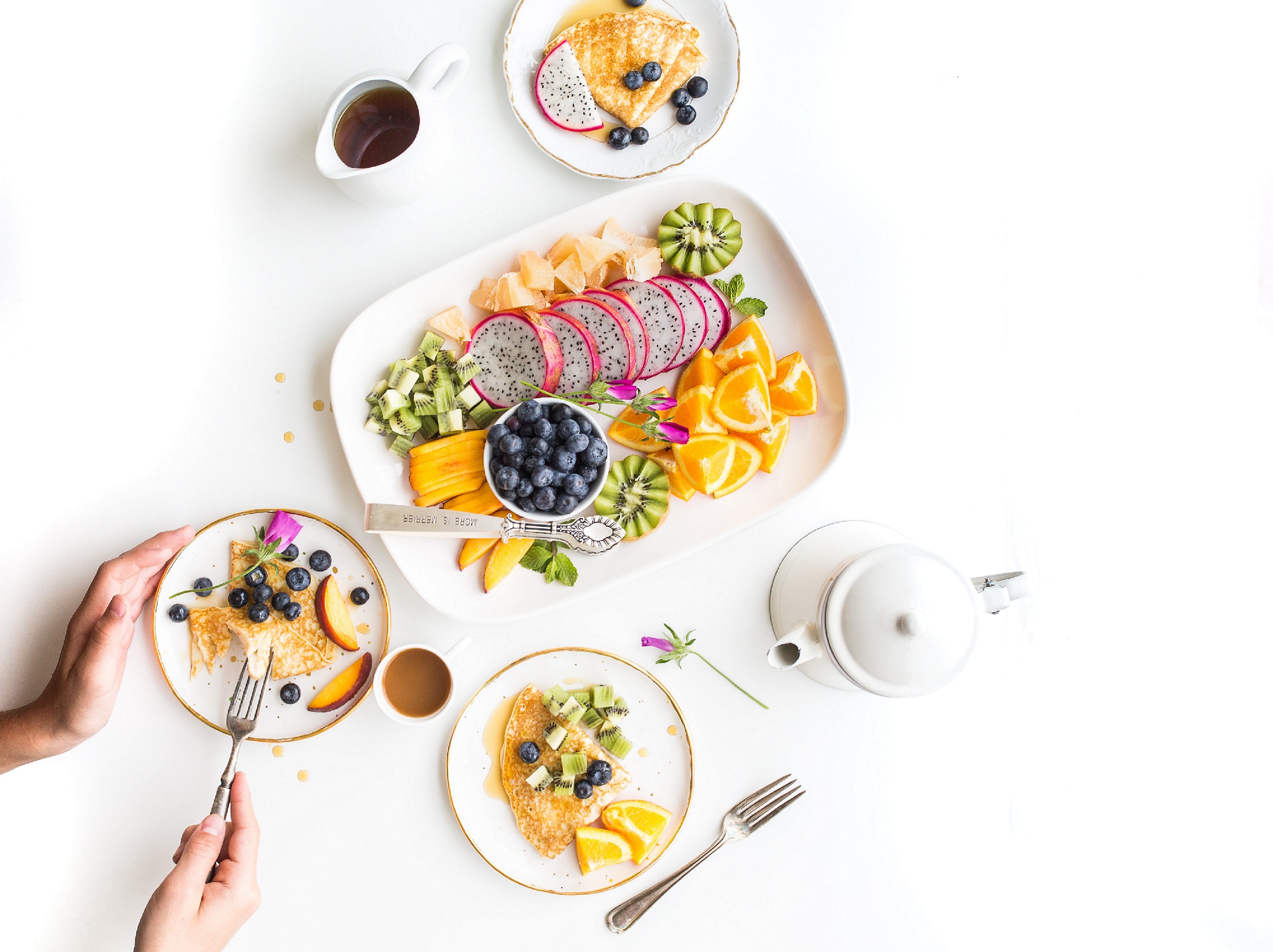 But first, Remember Foods to avoid during your detox!
Red meat, chicken, turkey and any meat products like sausages, burgers, and pate
Milk, cheese, eggs, cream
Butter and margarine
Any food that contains wheat including bread, croissants, cereals, cakes, biscuits, pies, pastry, quiche, battered or bread crumbed foods, etc.
Crisps and savoury snacks including salted nuts
Chocolate, sweets, jam and sugar
Processed foods, ready meals, ready-made sauces and takeaways
Alcohol
Coffee and tea
Sauces, pickles, shop bought salad dressing, mayonnaise
Salt
Fizzy drinks and squashes, including diet versions
7 DAY DETOX PLAN
💗Day 1
Breakfast: Banana porridge
Porridge made with water and topped with natural yoghurt, banana, raisins and sweetened with honey.
Lunch: Vegetable soup
Large bowl of vegetable soup
Dinner: Roasted Beet Noodles with Pesto and Baby Kale
Snacks: Fresh fruit salad
💗Day 2
Breakfast: Pumpkin Papaya Superfood Acai Bowl
Blend unsweetened acai smoothie, organic pumpkin, papaya, ripe banana, maca for energy boost, pumpkin spice, almond milk and add toppings like remaining banana, papaya, cashews, goji berries and pomegranate seeds.
Lunch: Guacamole with crudités
Homemade guacamole made from avocado, lemon juice, fresh chilli, tomatoes and garlic served with vegetable crudités and oatcakes.
Dinner: Carrot and ginger soup – Click here for Recipe
Snacks: Plain popcorn
💗Day 3
Breakfast: Muesli and yoghurt
Homemade muesli made from oats, seeds, nuts and dried fruit served with natural yoghurt.
Lunch: Winter Cleanse Kale Salad – Click here for Recipe
Dinner: Sweet and sour stir fry with rice
Gently fry a selection of chopped vegetables such as onions, peppers, baby sweetcorn and mushrooms. Add canned pineapple (in fruit juice), canned tomatoes, tomato purée, white wine vinegar and honey. Bring to the boil and simmer until the sauce has thickened. Serve with brown rice.
Snacks: Green drink powder mixed with 16 ounces' water
💗Day 4
Breakfast: Eggs with spinach and tomato; 8 ounces green tea
Lunch:  Greek yogurt with walnuts and golden berries
Dinner: Garlic sautéed spinach and baked cinnamon apple
Snacks: Natural yogurt mixed with honey
💗Day 5
Breakfast: Peanut butter or guacamole celery boats; 8 ounces herbal tea
Lunch: Spinach-Stuffed Sweet Potatoes – Click here for Recipe
Dinner: Roasted lemon chicken with broccoli and brown rice
Snacks: Greek yogurt with walnuts
💗Day 6
Breakfast: Cottage cheese or plain Greek yogurt with blueberries, almonds, and flax or chia seeds; 8 ounces water with orange slice
Lunch: Baked chicken breast with jacket potato
Bake a chicken breast and serve with a jacket potato and steamed vegetables.
Dinner: Chinese vegetable stir fry
Stir fry a selection of vegetables such as bok choi, spring onions, mushrooms, bamboo shoots and beansprouts in a little olive oil with garlic and ginger. Serve with brown rice.
Snacks: Carrots and hummus
💗Day 7
Breakfast: Gluten-free toast with almond butter
Lunch: Spicy Chickpea Lettuce Wraps
Dinner: Potato and bean casserole
Gently fry a selection of typical casserole vegetables such as onion, carrots and parsnip in a little olive oil with garlic. When browned, add diced potato and fry for a few minutes. Add fresh vegetable stock, black pepper and your favourite beans. Bring to the boil and simmer until the casserole thickens.
Snacks: Handful of unsalted nuts and pumpkin seeds
🛒Easy Shopping (Checklist), brought to you By Ripe! 
🛍️ Muesli
🛍️ Tahini, Ripe
Don't let your mind bully your body, 
June Tomaso Wood