When Organic Meets Beauty

They say "true health care reform, starts in the kitchen" and that has never been so apt as it is today when more and more emphasis is being placed on natural, organic products and know-how into what we are actually putting into our bodies.  Processed food, GMO's and environmental pollutants are just some of the worrying factors affecting what we are actually eating these days and as we are all too familiar with the 'you are what you eat' phrase, there is a massive shift towards knowledge about where our food is actually coming from and how it is affecting us. So when Ripe asked me to collaborate on a series of guest posts combining healthy, organic food with beauty products – it was a no-brainer.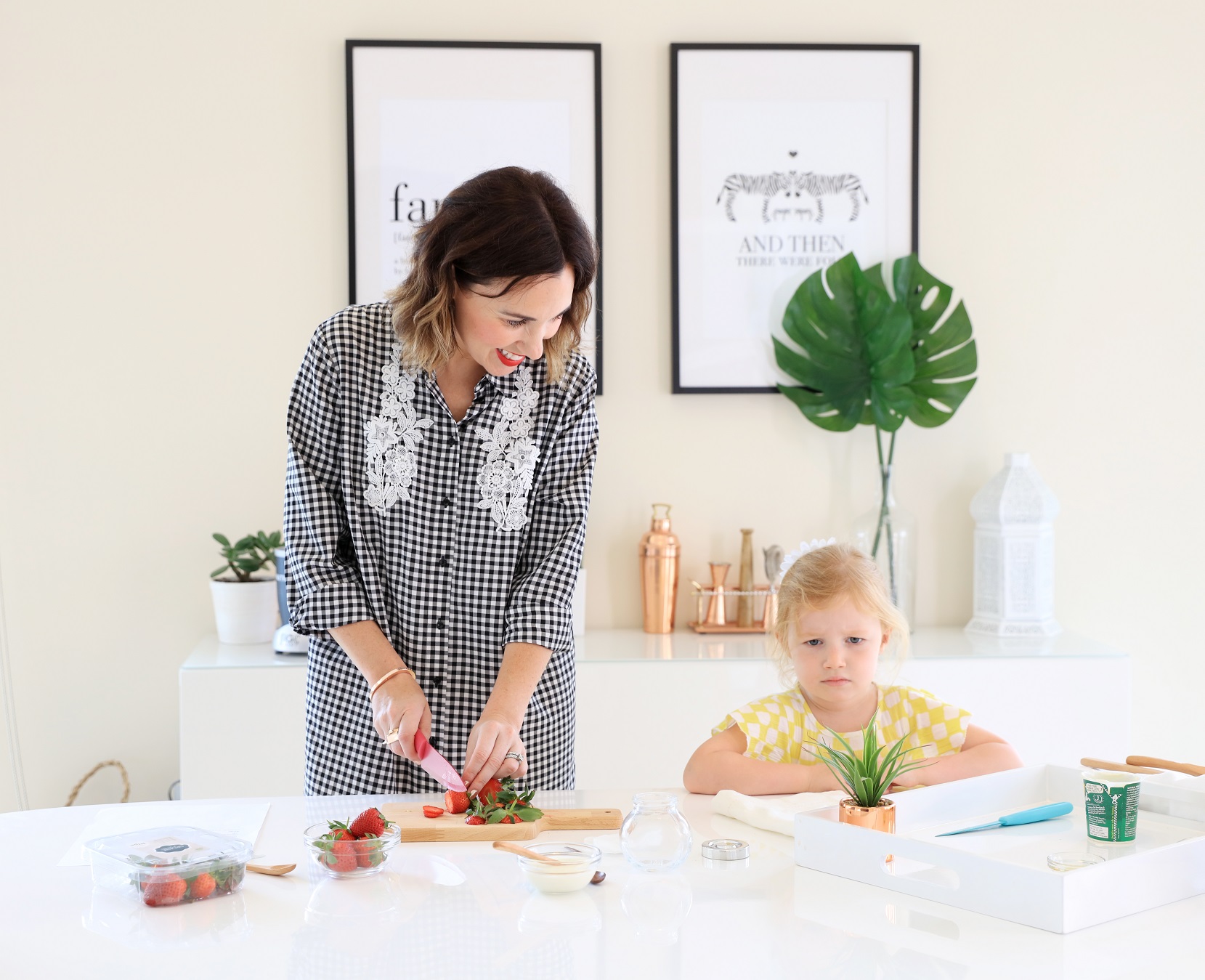 I'm a fashion and beauty blogger from Ireland (Galway to be exact)  – Gingham and Sparkle – based in Dubai in the UAE and I have a massive love affair with all things beauty related as well as a shopping problem. I'm a mum of two, a little girl called Molly who's 3 (above  – and who doesn't look too impressed here!) and a little rascal of a boy called Conor who's 19 months so life is certainly busy and non-stop.  I will admit though, since becoming a mum, what I feed and buy for my kids in terms of food and what I put on their skin has become an utmost priority for me, as I think I speak for the majority here when I say, we all want the best for our kids, right?  So, teaming up with Ripe to talk about organic homemade beauty recipes is something that I knew I would love to do and share with you all.  In addition, I will admit to hopping onto the whole 'new year, new me' bandwagon this year as:
a)      I turned 40 in January and 
b)      I just wanted to get healthy, lose the stubborn baby weight that seems to never want to leave and just try and sustain a healthier lifestyle.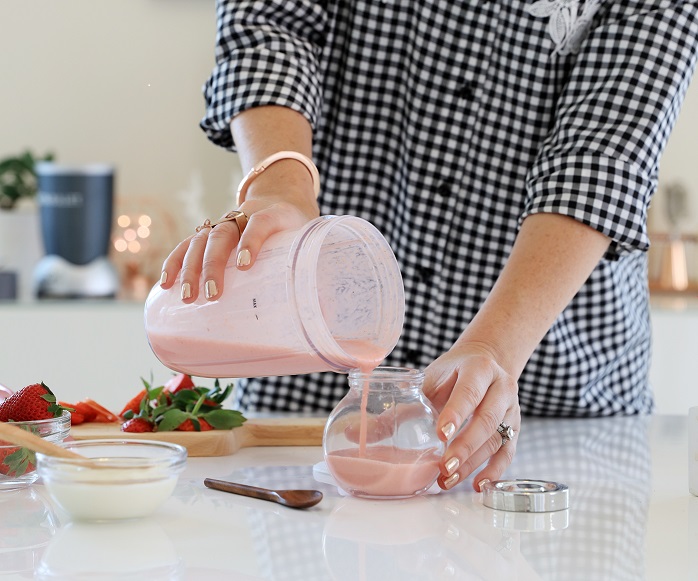 For the next few weeks, I'll be sharing very easy, homemade, fool-proof, beauty recipes all made from organic fruit and vegetables from Ripe's range of local, organic goodies.  Not only can you enjoy all the scrummy fresh food from these boxes – with these recipes you can eliminate waste (another big THUMBS UP from me as I HATE waste) and use up some items that have been left and will probably end up in the bin!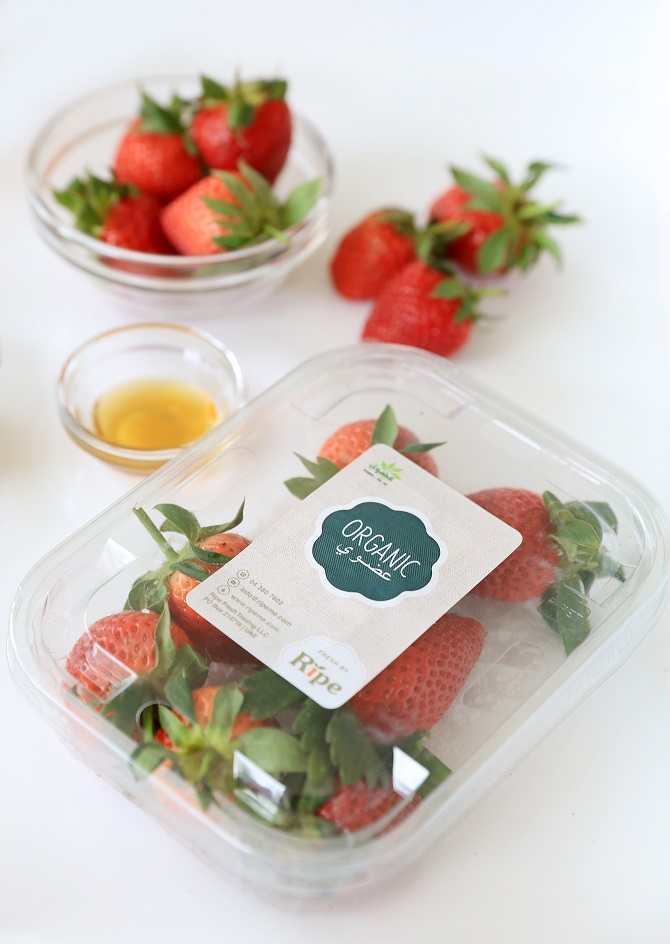 To kick off the series, I thought I'd start with a very simple (actually the simplest I could find!) cleanser.  We all know how important it is to cleanse your skin every night and morning and beauty insiders tell us, it's probably the most important step in the whole CTM 'Cleanse, Tone and Moisturize' routine.  So what about creating a cleanser made with only three ingredients which is 100% natural, you can actually eat it, no harmful chemicals and you know exactly what you are putting on your skin?  Look no further than the very easy:
Strawberries and Cream Cleanser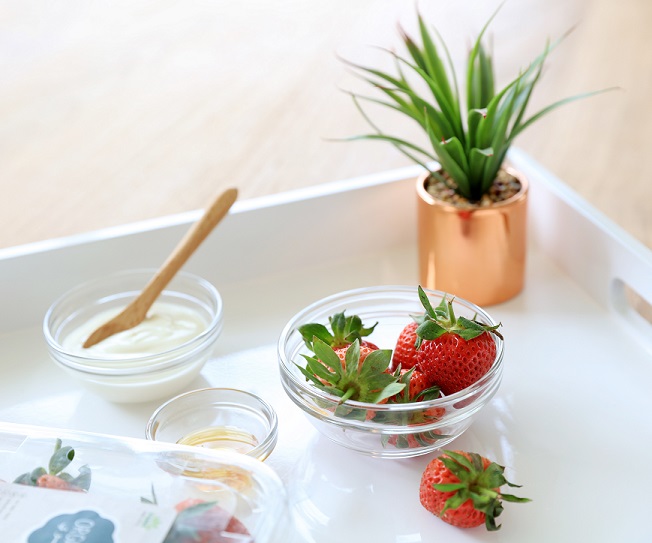 For this cleanser you will need:
Ingredients:
1 handful of hulled strawberries
1 tsp of honey
½ cup of plain yoghurt
 
Method:
1.      Blend all the ingredients together in a food processor until smooth. (easy-peasey!)
2. Massage into damp skin for 1 minute and rinse with warm water.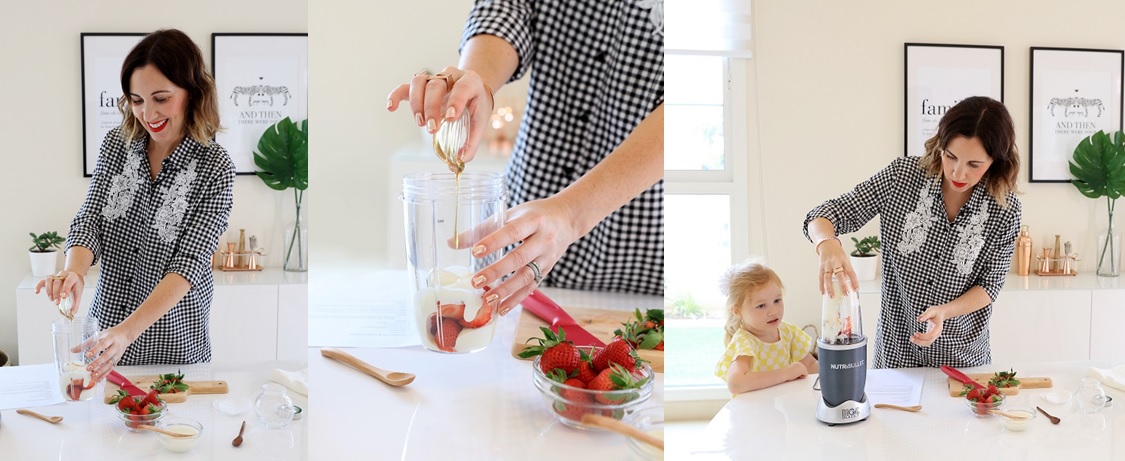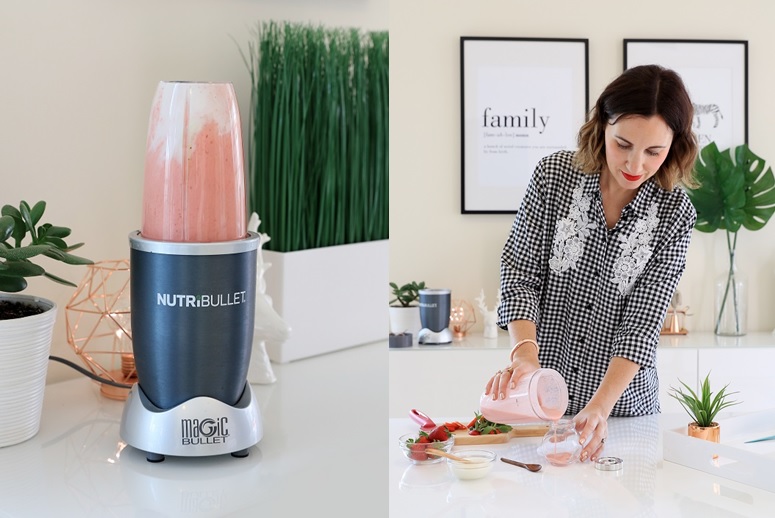 I think I speak for a lot of people when I say, when I hear the words 'homemade beauty recipe' – first thing I think to myself is – "why would I be bothered – it's just as easy to pop into the supermarket and pick up a beauty branded cleanser!".  But for something a bit different, it takes no time at all, saves money, eliminates waste, hugely beneficial to the skin and it's something the kids will actually enjoy making and also putting on their skin – why not?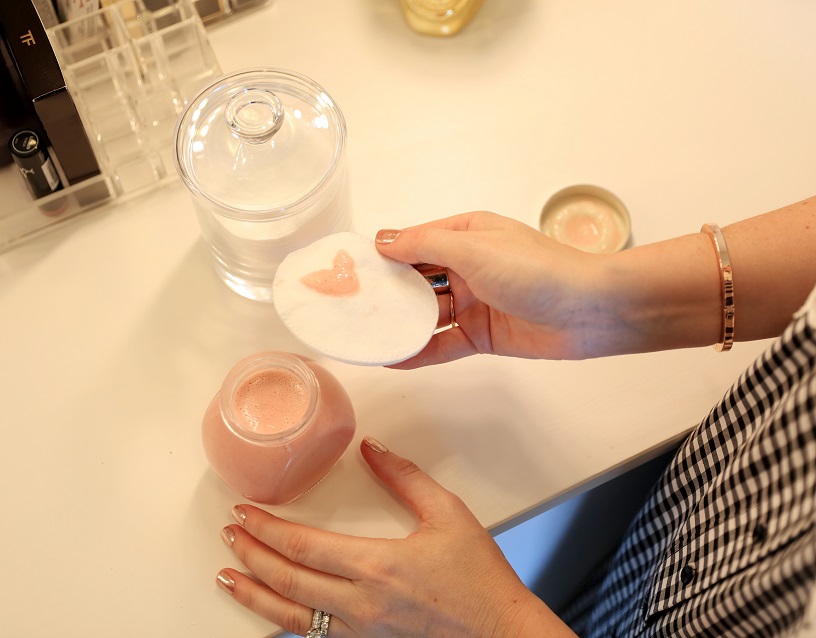 The verdict:
With anything like this, there's always gonna be some skepticism involved – if it's so good, why isn't everyone doing it etc? But what I will say, along with having a pleasant 'strawberry/fruity' aroma (don't forget to pop it into the fridge for about half an hour or longer before putting it on your skin for more of a refreshing feeling) it did actually feel quite nice on my skin.  There was absolutely no dryness, it had a very creamy texture – that would be the yoghurt then – and I'm happy to report, it did remove my makeup and left my skin feeling nice and soft.  I used it like I would any other cleanser, put it all over my face, then removed it with warm water.
Result!
Don't forget – you can keep it up to four days in the refrigerator.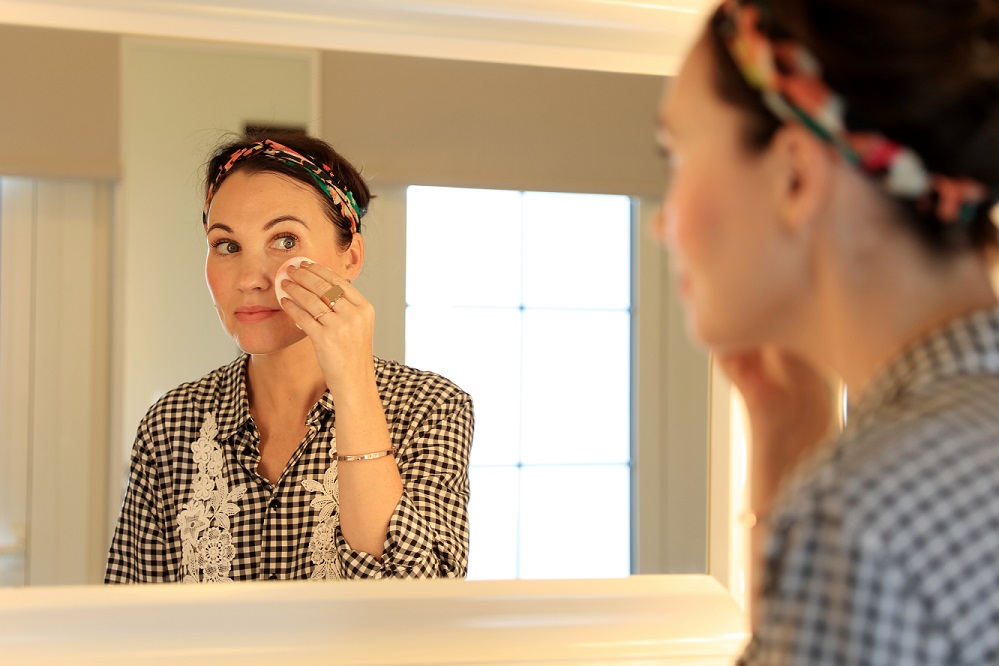 What exactly are the benefits for the skin of homemade beauty products such as this one? 
Well for starters…… 
·         Strawberries naturally contain salicylic acid (there's that magic word when it comes to skincare) which helps fight and prevent acne.
·         Honey has anti-bacterial properties which prevents future breakouts and is a natural humectant, which retains moisture in the skin and
·         Yoghurt contains lactic acid, which helps the skin to retain it's elasticity and gently removes dead skin cells.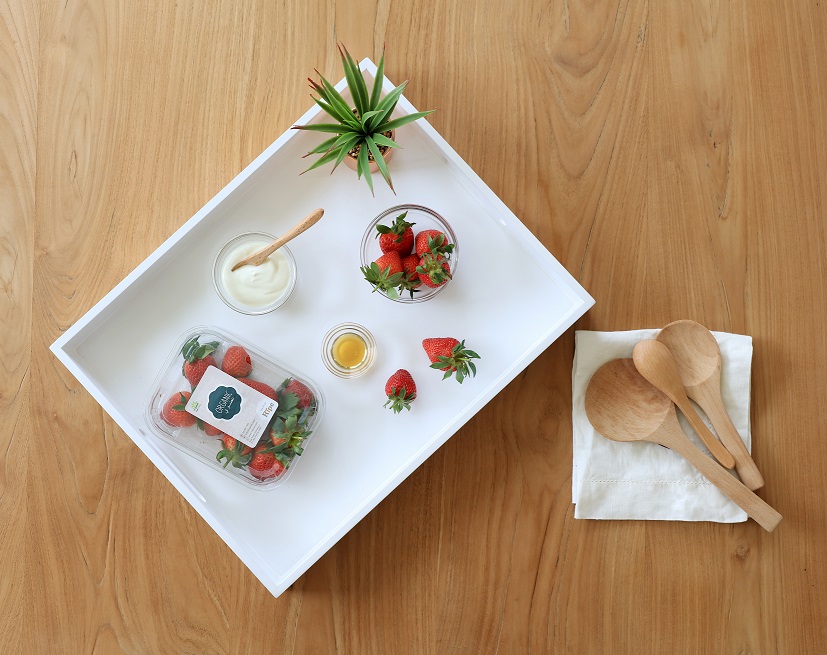 Would I make it again?
The fact that it took about 5 minutes to prepare and another 5 to actually make, I think I would be tempted to try this again as sometimes (maybe all the time!) my skin probably needs something so pure and natural.  It will probably thank me later!  It was also fun doing this with my 3 year old (even though the photos of her would suggest otherwise!) and made me think, it could be a fun party for little girls (or boys!) – homemade beauty products which they can make themselves and put on their skin.  Food for thought (pardon the pun!).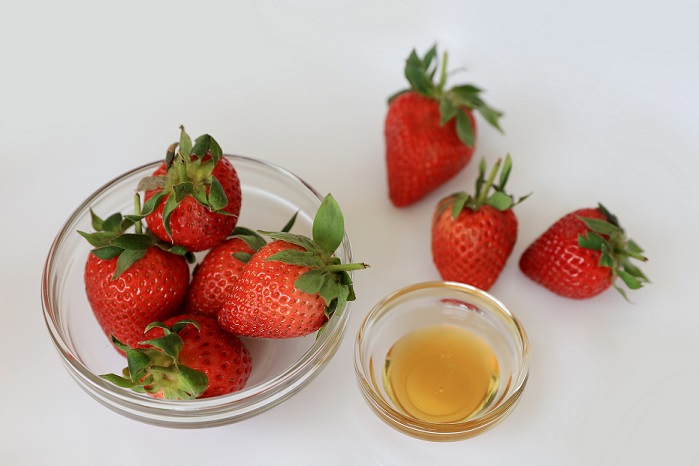 Hope you enjoyed my first beauty post with Ripe and excited to hear if any of you have tried this cleanser?  I'll be back very soon with another very easy beauty recipe for you to try and one which is so delicious and yummy, it's hard to not actually eat it! You can find out all about Ripe's products and services including their fab family box's here on their website as well as their wide variety of fresh and organic produce.
Until next time…………..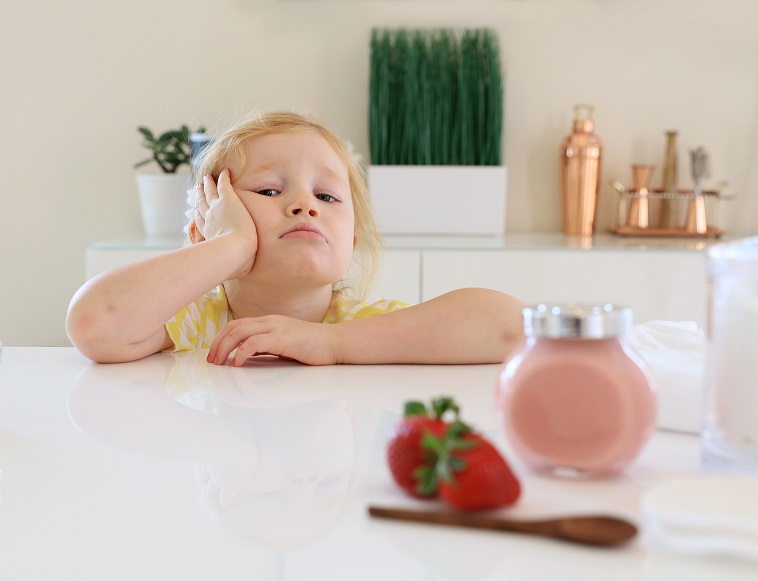 Irene xoxo
Shop all the ingredients online here
Image Credits: Studio 77