A Buzzing Conversation with Princess Bee
Violeta, the buzzing queen of Princess Bee Artisanal Honey, spoke with us.
During lockdown, we all found a pastime, but Violeta turned her love and interest into a full-time profession. She started Princess Bee Artisanal Honey after being let off from her former job as a Flight Attendant. Her brand represents all that is natural, unprocessed, and good for one's health and the environment. Her passion for bees and environment led her to create raw, natural honey. She has since spread that delectable honey across Ripe's markets.
All of their goods are pesticide-free and natural, and they actively encourage people to live more sustainably. She's currently focusing on honey, but she has other projects in mind, like natural cosmetics and others.
Violeta is inspired by nature and is enthusiastic about spreading the word about the importance of bees, plants, and soil health, as well as encouraging more sustainable living. She could talk about bees for hours if she could! When she's with her customers, you can see her enthusiasm.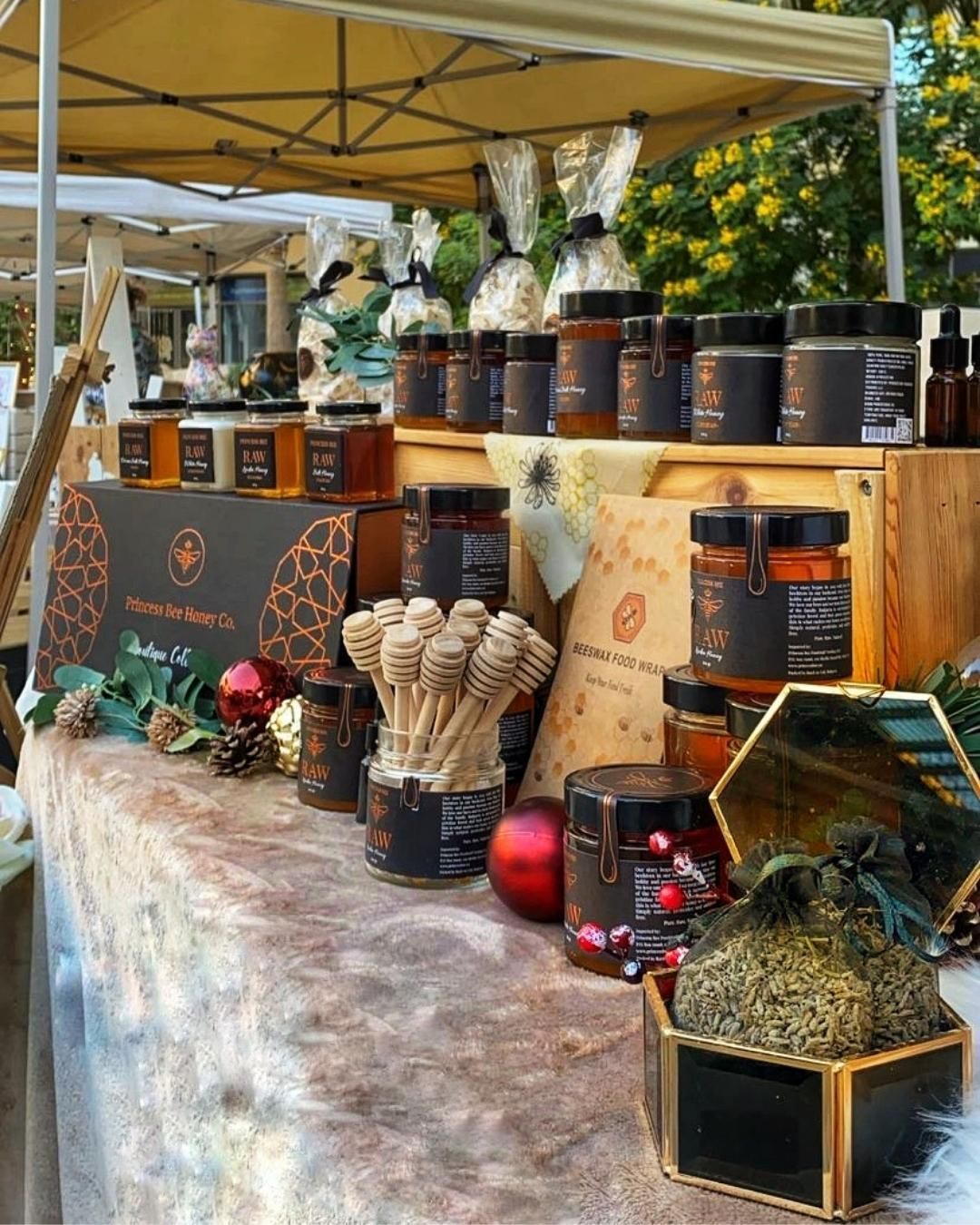 Be sure to visit Princess Bee Artisanal Honey open daily from 4pm-10pm at Ripe By The Bay, Dubai Festival City Mall.