Abbey was born in Invercargill, the southernmost city in New Zealand, where her father trained racehorses and she could see the snowy Southern Alps from the kitchen window of the family home.  She then moved to Auckland, New Zealand's largest city, which she says was good preparation for her move to the UAE in 2006.  She met her business partner, Michael Lennon, while working as Head Florist for Dubai's Jumeirah Beach Hotel, and they set up Bliss Flowers in 2007.  Eight years later the duo has boutiques in the Fairmont Bal Al Bahr in Abu Dhabi and The Palm Jumeirah and Emirates Towers in Dubai.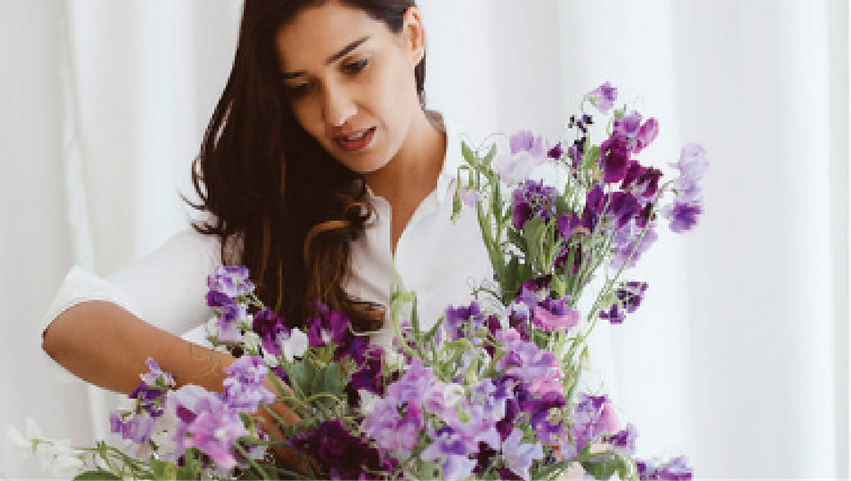 "The UAE is a country of opportunity, if you have the energy and drive to succeed anything becomes possible," Abbey says.  Having experienced difficulty finding inventors and survived the global financial crisis and "plenty of sleepless nights", Bliss Flowers, which Abbey says combines European chic with the vibrant colours of Arabia, now has a "diverse clientele who appreciate our style and quality".  "Eight years ago we had a dream, and I'm proud to say each year since then our business has grown.  We have an amazing team, and I love the fact that Bliss helps empower my staff and helps them to live in the beautiful country doing what they love.  I have three wonderful children, and I get to do something I love, which benefits them and creates a wonderful life full of opportunities."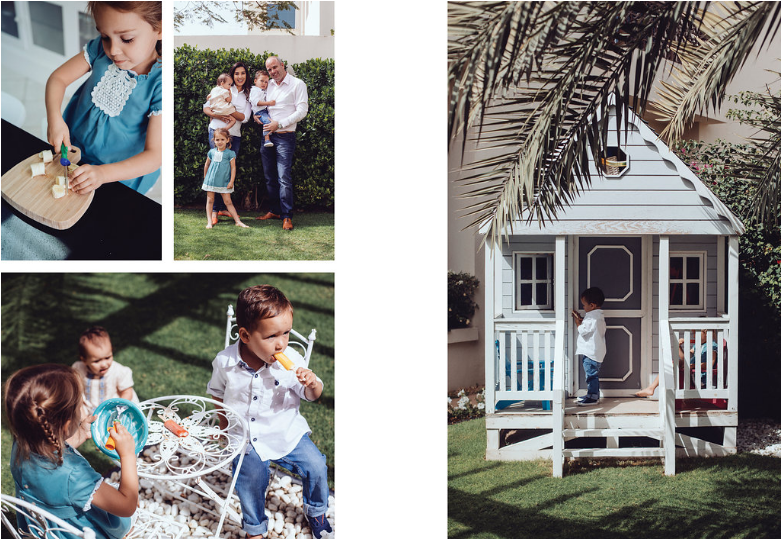 Abbey lives in a villa in Dubai's Umm Suqeim neighbourhood with her Dutch husband, Jurjen, who she met in Dubai nine years ago, and their three children: Minke, three; Jasper, two; and Olive, one.  The family loves to cycle to the beach and enjoy an ice cream, but Abbey and Jurjen have also ensured their home is tailored to their children's needs.  "We keep our home light and bright with a touch of Zen," she says.  "We have created a home for our children to be raised in, incorporating playhouses, trampolines, sandpits and our pet bunny, who freely hops around the garden."  Abbey and Jurjen operate an "open door policy", and their home is always open to guests, but Abbey says it is also a "haven from my busy world".  "Our kitchen is the heart of our home.  My husband and I have a passion for great food and cooking.  Our children are still young, so they love to hang out, and they especially enjoy baking, painting and colouring in."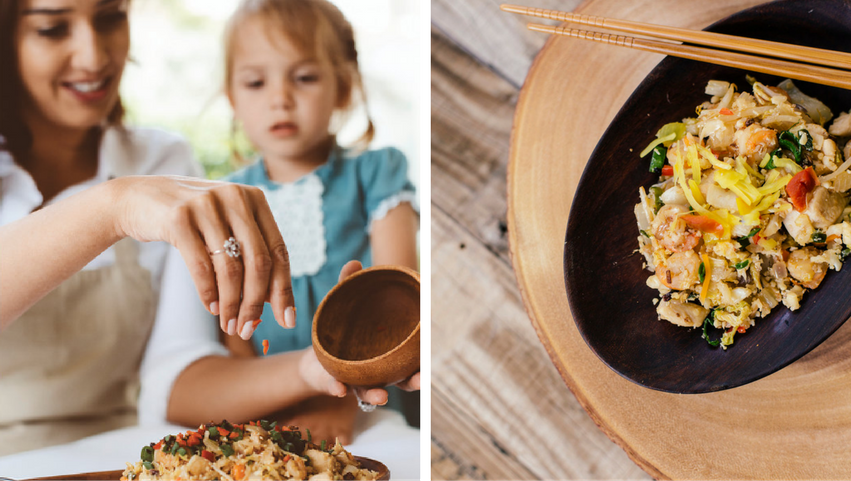 Find the recipe for Abbey's Nasi Goreng here.