Bethany (Beth) and Kamal met at university in London and moved to Dubai together in 2012.  Kamal grew up in Bahrain and he remembers his parents telling him that, due to the lack of clothes shops on the island in the 1970s and 1980s, they had trawled the local souks for fabrics and had their own clothes made.  Inspired by Kamal's parents' story and uninspired by the lack of independent clothing labels in their new home city compared to what they had been used to in London, the couple started browsing Dubai's many fabric shops and having their own clothing designs made into unique items by local tailors.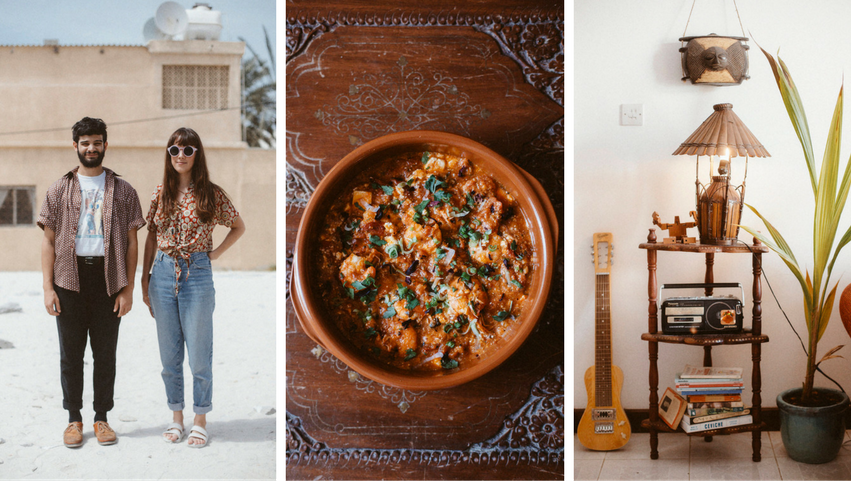 This foray into clothing design inspired the couple to launch independent label Yama in January 2015.  The label's collection currently features shirts, dresses, skirts and shorts, all made by local tailors working from Beth and Kamal's designs, which are inspired by vintage clothing.  Yama's aim is to introduce the bright and beautiful textile designs available in Dubai to an audience looking for unique items to add "colour and tropical vibes" to their wardrobes.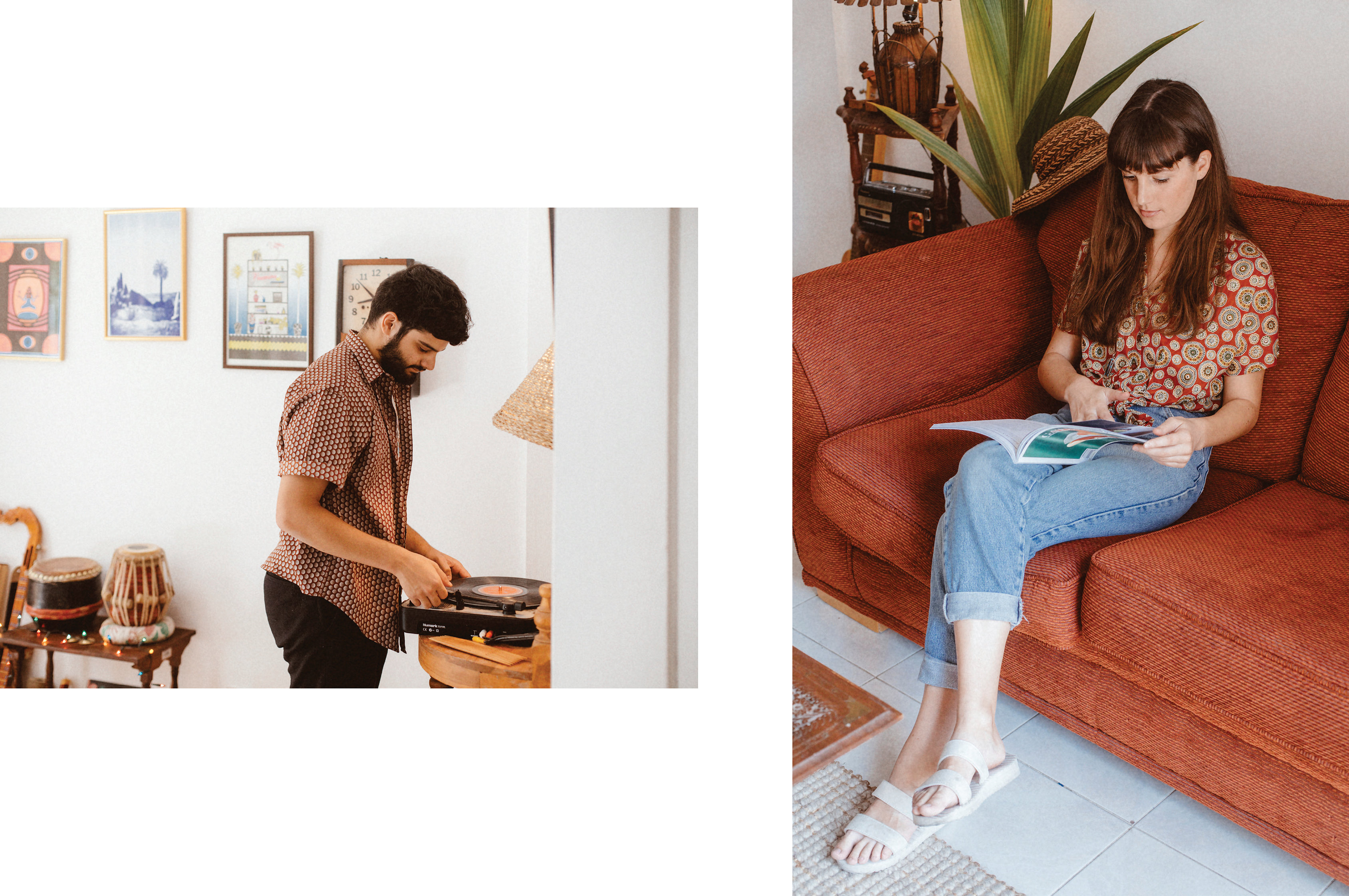 Beth and Kamal rarely make more than three of each design, and many of the items they sell are one-offs.  "People are afraid of colour these days and our clothes are, well, very colourful," says Beth.  "That's probably our biggest challenge, getting people into these bright, out-there colours and designs that are very far to what you will find in the mall."  Having established a loyal fan base, Yama is growing all the time, and Beth and Kamal are currently working on a children's collection and a range of bucket hats.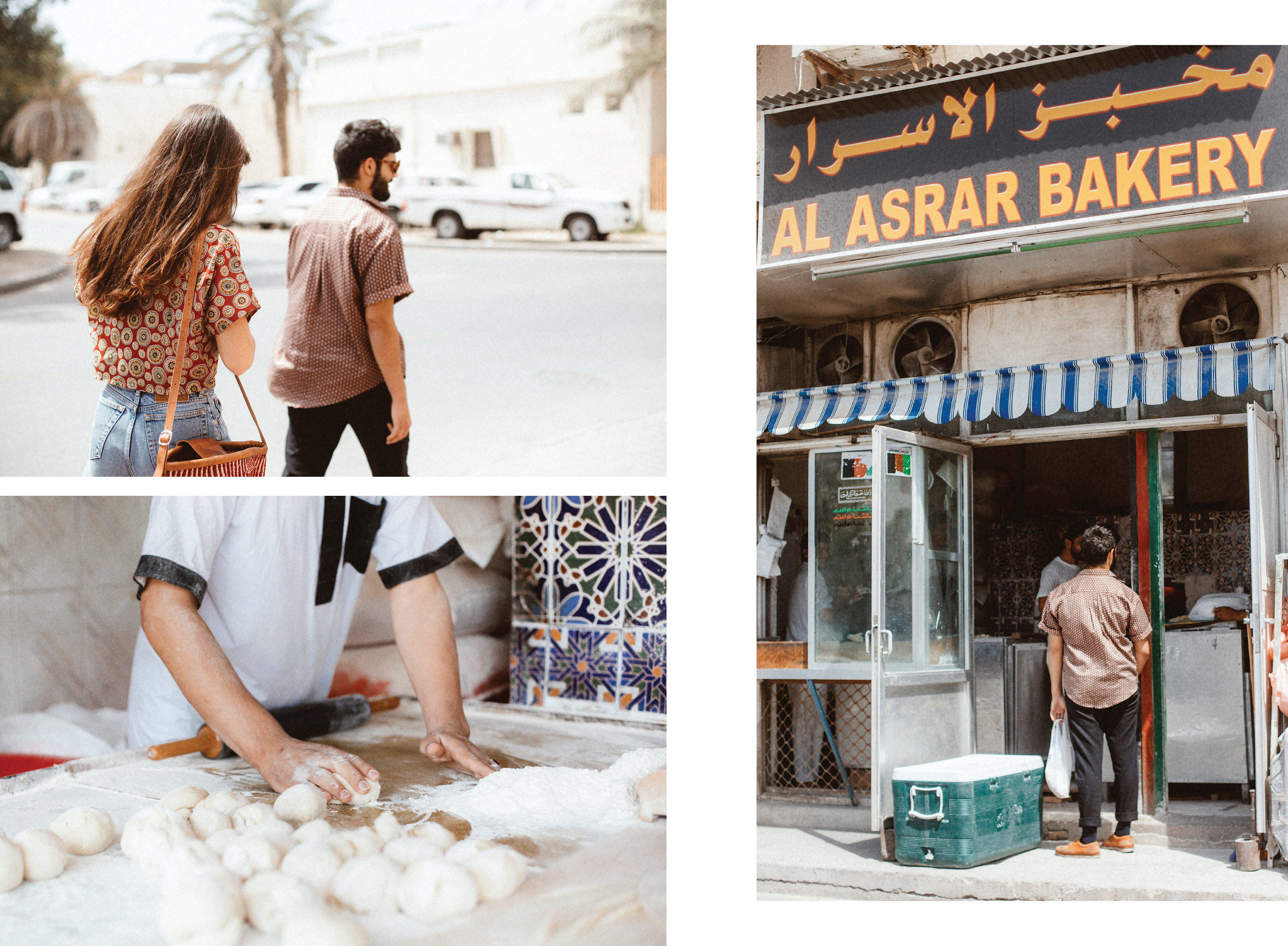 Beth, Kamal and their best friend Charles live in a house in Dubai's Satwa neighbourhood, located in a compound with a "1970s vibe and community feel".  Beth describes the interior design as "weird by cosy", and their home is full of exotic treasures picked up from the Antique Museum in the industrial area of Al Quoz or collected from markets visited on their travels and anything that looks "interesting or strange".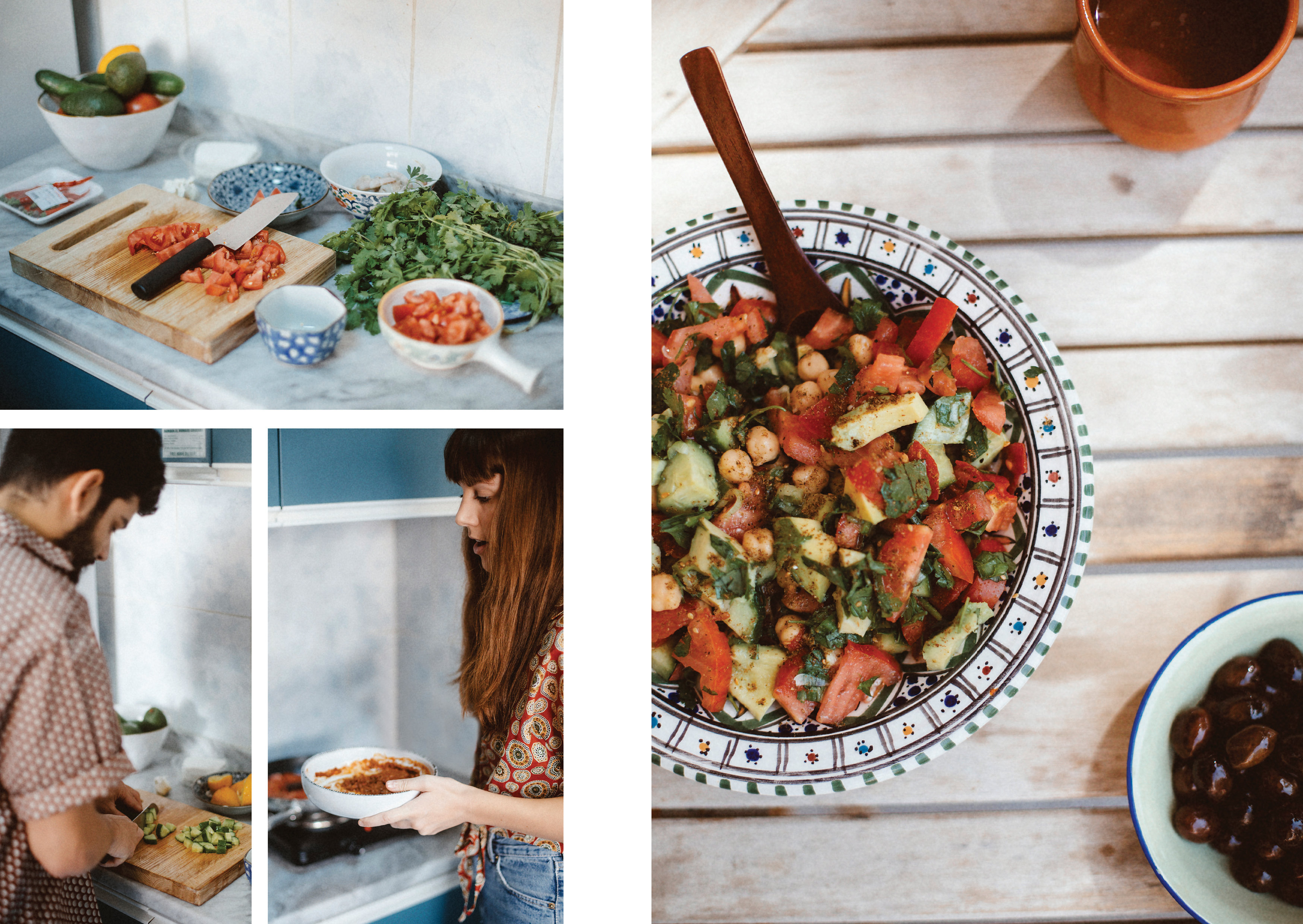 Beth and Kamal love to cycle around Satwa looking for new places to eat, and they particularly enjoy the Pakistani food at Ravi, the Indian curries at Shahi Mughal, the Laksa at Noodle Bowl, the traditional Korean dishes at Mannaland, the shawarmas at Al Mallah and the freshly-cooked flatbreads available from the neighbourhood's many bakeries.  If they are at home, they might be found enjoying a barbeque, splashing around in the outdoor pool, hanging out in the living room in the summer or on the porch when the weather is cool, in the kitchen cooking or musicians Kamal and Charles will be playing music while Beth will be reading, writing or playing with their pet cat, Meelo.

Find the recipe for Beth and Kamals Prawns and Feta in a Spicy Tomato Sauce here.