What's So Special About Spinach
The word super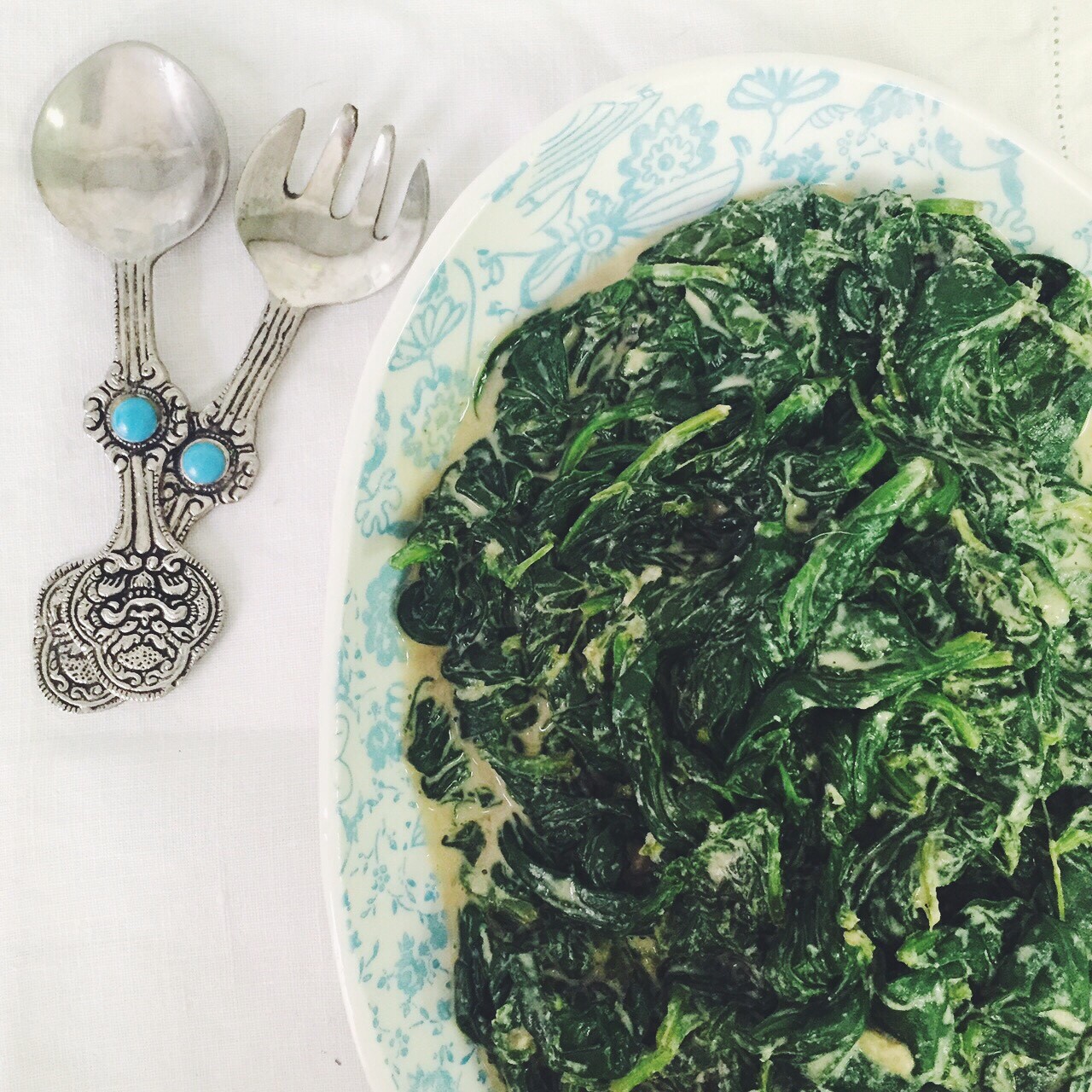 food gets thrown around a lot but we're happy to use it just one more time when it comes to talking about spinach. Because this dark leafy green is packed with some seriously powerful properties and while you probably won't turn into Popeye, you will most probably feel super for including it into your diet.
Spinach is a simple leafy but has so many nutritional benefits. Packed with iron, spinach can help restore energy and improve quality of the blood; iron plays a key role in the function of red blood cells, which help transport oxygen around the body as well as energy production.
And the nutritional benefits keep on coming; spinach is a great source of vitamin K, vitamin A, vitamin C and folic acid. Vitamin K is important for maintaining bone health and spinach is particularly rich in this vitamin.
A tip when it comes to cooking with spinach….add a little more than you think you need. Spinach reduces in size by about a quarter when cooking, because its high water content. And when it comes to storing spinach, keep loosely packed in a sealed plastic bag in the fridge, but don't wash it before storing because all that moisture will cause it to spoil.
Spinach is super versatile also and you know how much we love versatile items in our kitchen; whether you want to add it to a green juice, saute it in some tahini and lemon juice, steam it with other greens for a simple side or bake it with eggs and mozzarella for a luxurious vegetarian bake, spinach is a fabulous organic vegetable to have in your fridge. Try some of our favourite recipes for your spinach.
Tahini Sauteed Spinach
Ingredients (serves 4)
1 bag of baby spinach
1 tbsp tahini
1 lemon, juiced
1 tsp coconut oil
Heat the coconut oil and add the spinach. Saute for a few minutes and add the tahini and lemon juice. Combine with the spinach and add salt and pepper to taste. Serve immediately.
Spinach Egg Bake
Ingredients (serves 4)
2 bunch spinach
1 bunch spring onion
1 ball mozarella
6 eggs
salt and pepper to taste
Saute the spinach and spring onions for a few minutes before add to a baking dish. Whisk the eggs and pour over the spinach. Tear the mozzarella and mix into the egg mixture. Bake for approximately 30 minutes until set and golden brown.