RIPE MARKET MOVES OUTDOORS !
We're finally moving outdoors and launching this Friday 25 October & Saturday, 26 October 2019.
With just two days left to launch, the Ripe Market team have been busy at work, in preparation of moving their indoor markets to their flagship venue at the Academy Park, Umm Suqeim. The shift couldn't come any sooner, as Dubai gets cooler and we're all itching to enjoy a picnic at the park.
SAVE THE DATE, TIME AND VENUE to not miss out on joining us: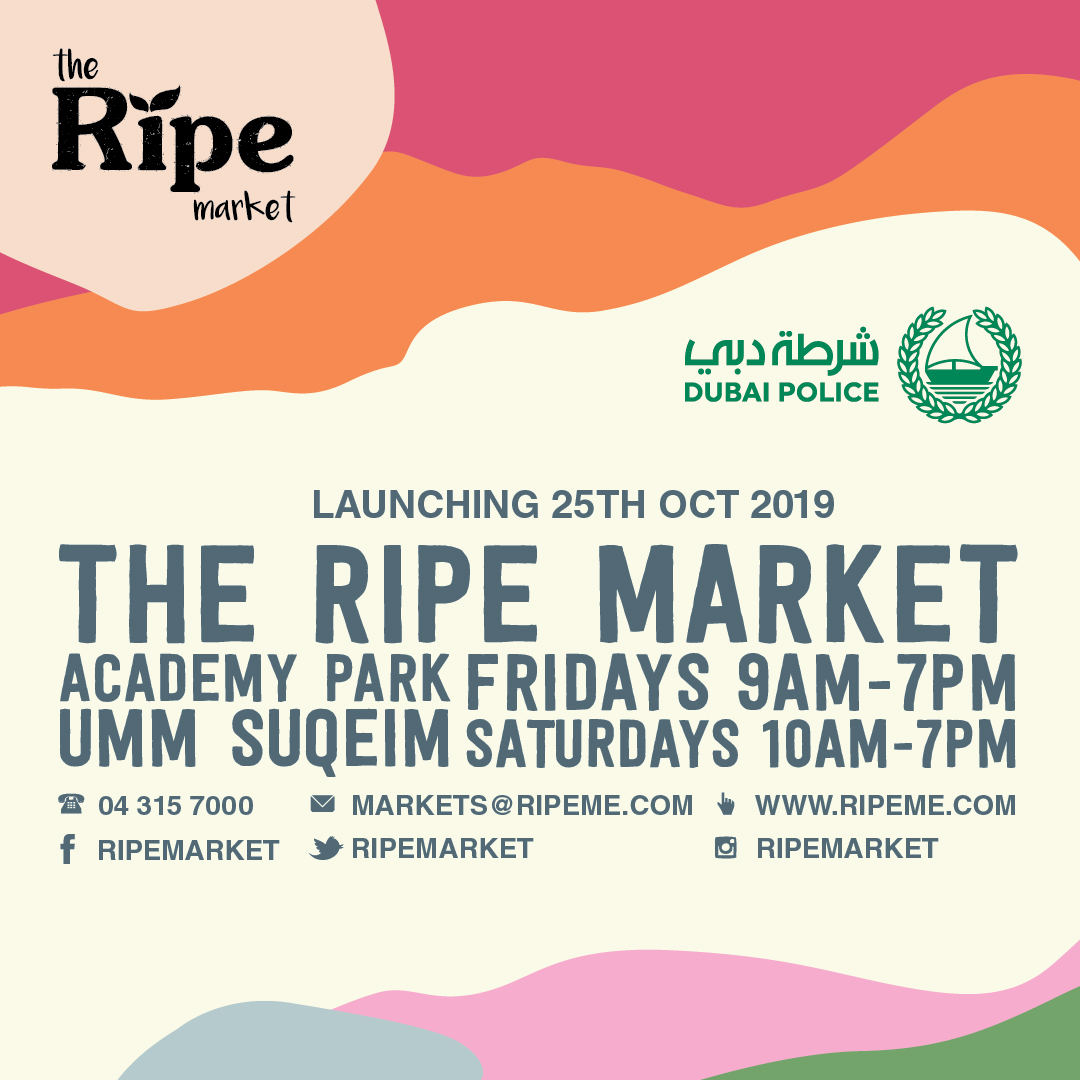 We've got LOADS of exciting new additions to the park this year, and I'm sure, by now, you must've caught a glimpse of what's in store… As much as we tried to keep it ALL a secret, we just couldn't! So, we launched a 10 day countdown where vendors & visitors were shown sneaky visuals of what the park looks like.
Here's a quick Ripe Recap if you missed out:
This season, we've transformed our Ripe Market at the Academy Park into an entertainment and leisure destination. There's something for everyone!
Just Play , will be offering a complete adrenaline zone, including Ninja Warrior, Trapeze, Bouldering, Trampolines, two five a side football pitches and more! This location will also be one of the flagship venues under the Dubai 30 x 30 challenge which will run throughout November 2019.
The sports academy will be open 7 days a week, 8am – 11pm.
Ripe & Dubai Police have launched a dog park : UNLEASHED | A first in the UAE! The outdoor park has already gained popularity as it's a much needed spot for dogs to exercise and play off-leash. All activities will be in a controlled environment and will host doggy daycare activities, provide dog training, host agility classes to members. The park & clubhouse is open to the public, however, to avoid disappointment, please ensure that your dog is UNLEASHED accessed.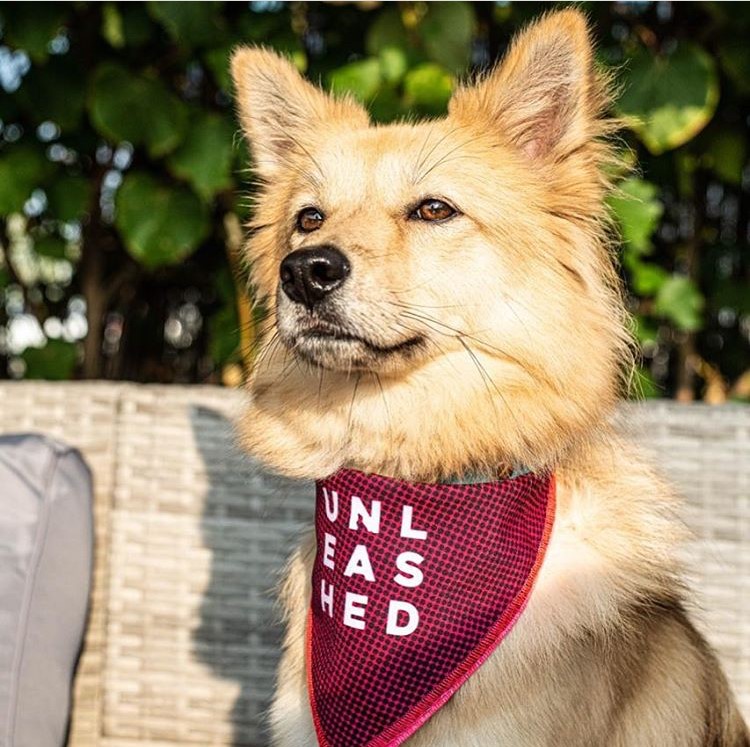 For our loyal foodies, we've introduced 8 permanent F&B concepts that'll be opened & operating 7 days a week, including Boston Lane, Poke Poke, Pizza Express, BBQ Box, Sausage Fabrique, Soft Serve Society, House of Pops. To mention a few other brands we've brought in: Dima Al Sharif's Mooneh, Yala Kombucha, The Broth Lab, Baker's Kitchen and lots more!
One we think you'll be extra excited about is The Maine Taco Truck. Starting it's UAE travelling tour at the Ripe Market from tomorrow! Be prepared to tuck into their famous Crispy Fish Tacos this season. Here's a sneak peak of their vintage Citroen van: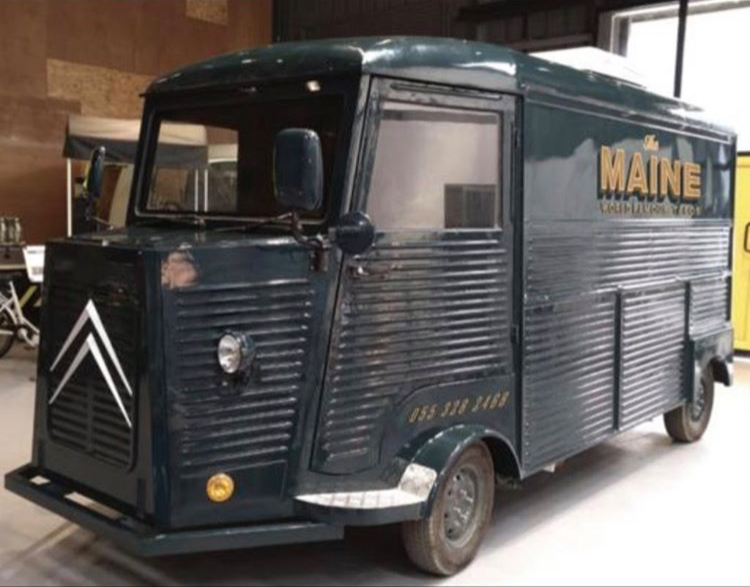 Dubai Music will be shining a light on undiscovered talent across the Emirates every Friday & Saturday at the Ripe Market. This Friday 25th Oct, Charlie Frost will be taking the stage, and on Saturday 26th Oct, we'll be hosting our first Open Mic afternoon! Sign Up to be heard below: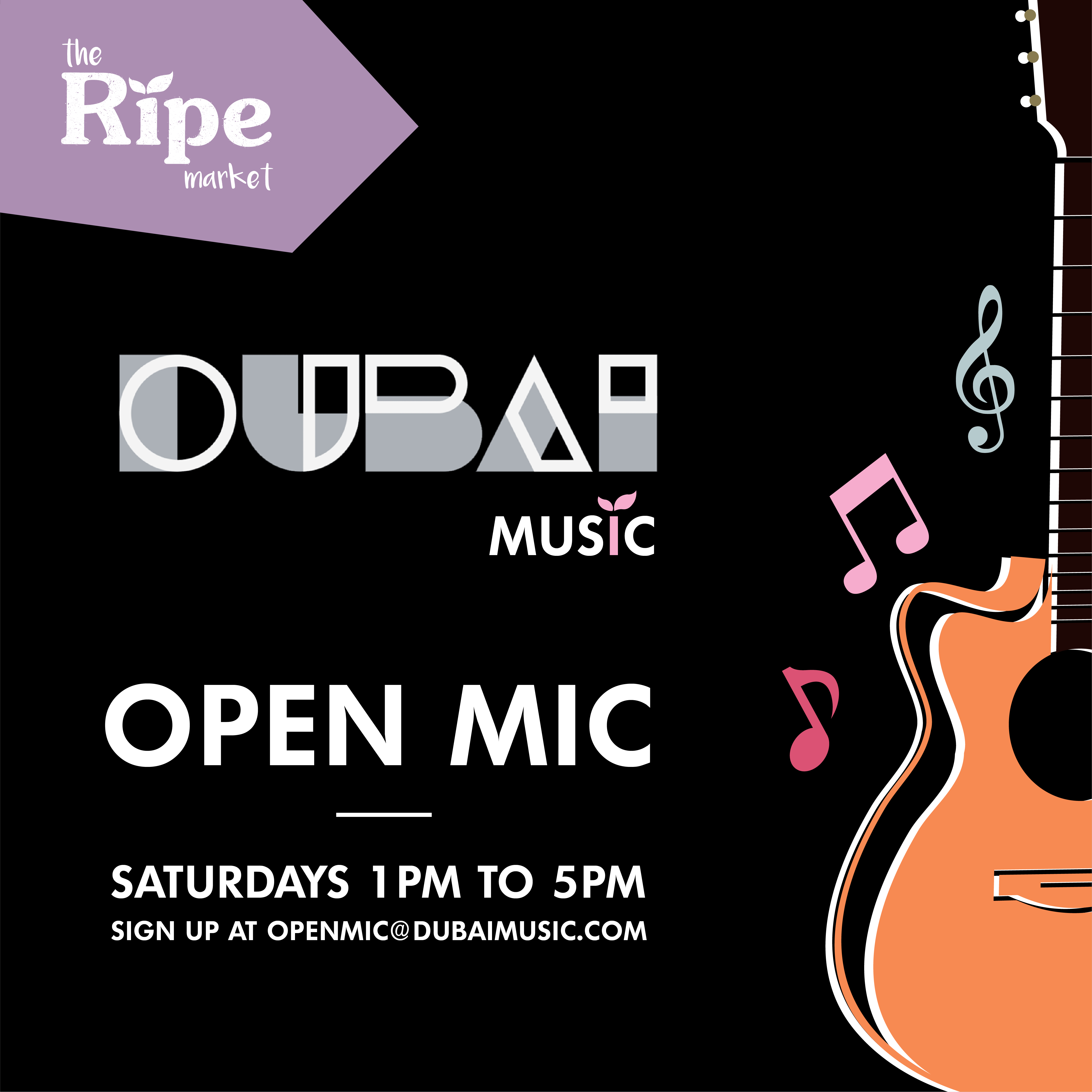 LOADS MORE TO MENTION – you'll have to visit us this weekend to find out! … if you've got any questions, please give us a call: 04 315 7000 or e-mail us at bookings@ripeme.com …
SEE YOU AT THE RIPE MARKET !