Organic Beauty – The Yummiest Face Mask Around…

"Chocolate makes everything better".
What is it with chocolate? It has that universal appeal to solve all of life's problems and dilemmas and instantly makes you feel better. I constantly crave it (surely I'm not the only one!) – I'm not happy til I've scoffed AT LEAST a full bar a day and then the guilt hangs over me like a gloomy miserable grey day thinking about all the calories and sugar I've consumed and all the inches I've added to my waist as well as all the spots that will in no doubt appear on my skin.  So it's basically a vicious circle and roller coaster of emotions – my relationship with chocolate that is!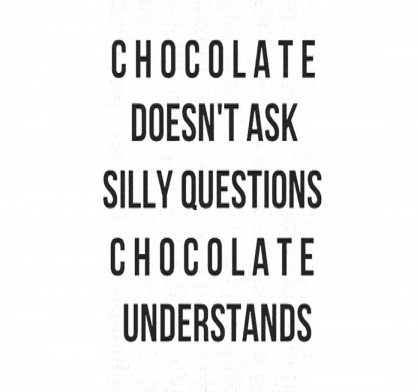 So perhaps to balance out the 'I-really-shouldn't-consume-my-body's-weight-in-chocolate' guilty feeling, why not do something else with chocolate that actually benefits the skin?  That's where……with the help of a selection of Ripe's products here is my second installment of a fun collaboration to bring you the easiest, most simplest natural homemade recipes……we say hello to the………..
Chocolate and Banana Face Mask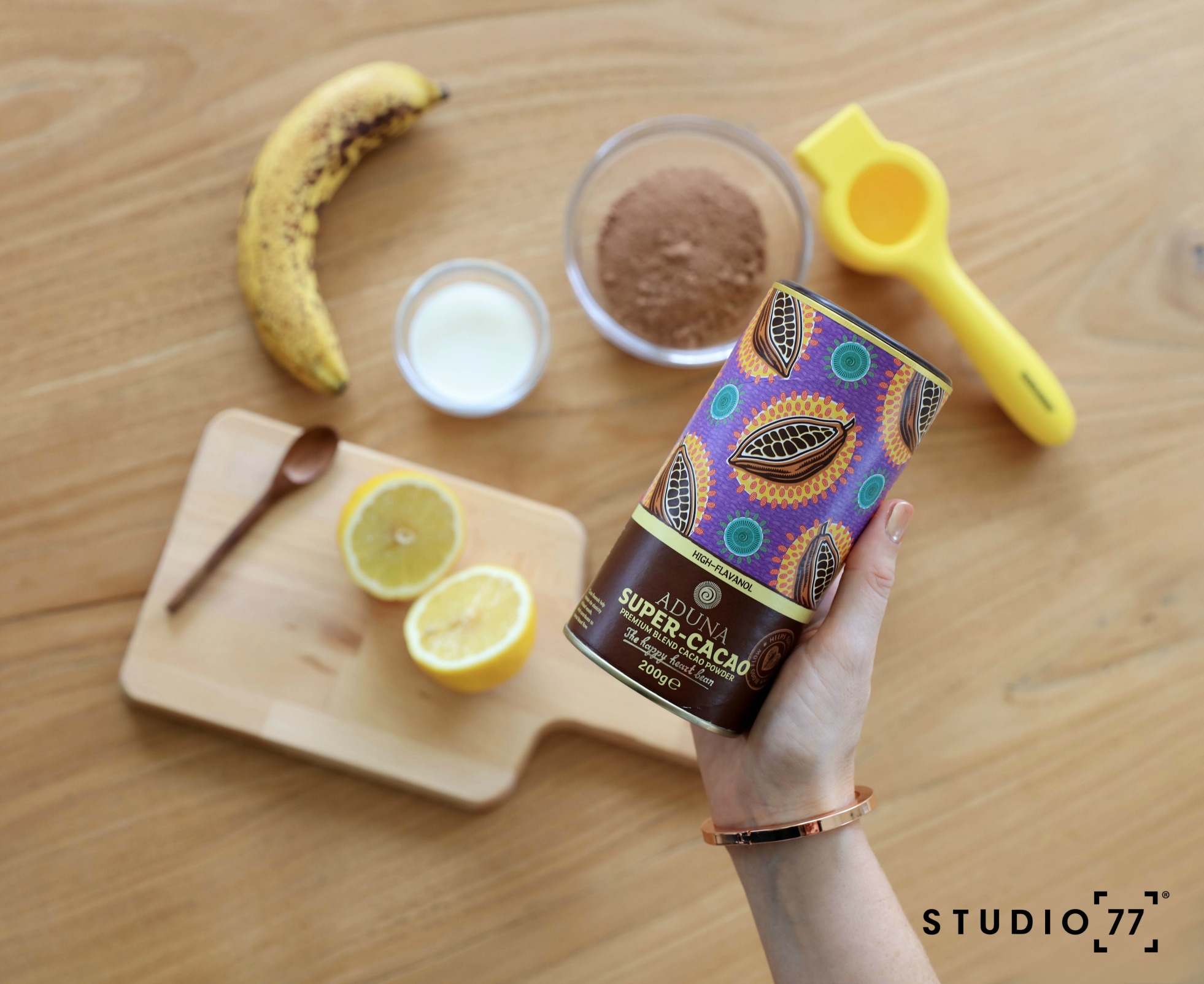 I think of all the organic beauty recipes I've done for this collaboration, this has to be my absolute favourite.  Reason being……you can more or less eat it and that pleases me very much, again it eliminates waste by using up perhaps over-ripe bananas that you wouldn't eat otherwise and there's nothing more relaxing than for example, sitting in the bath after a long and stressful day with a face mask on – and a very yummy one at that!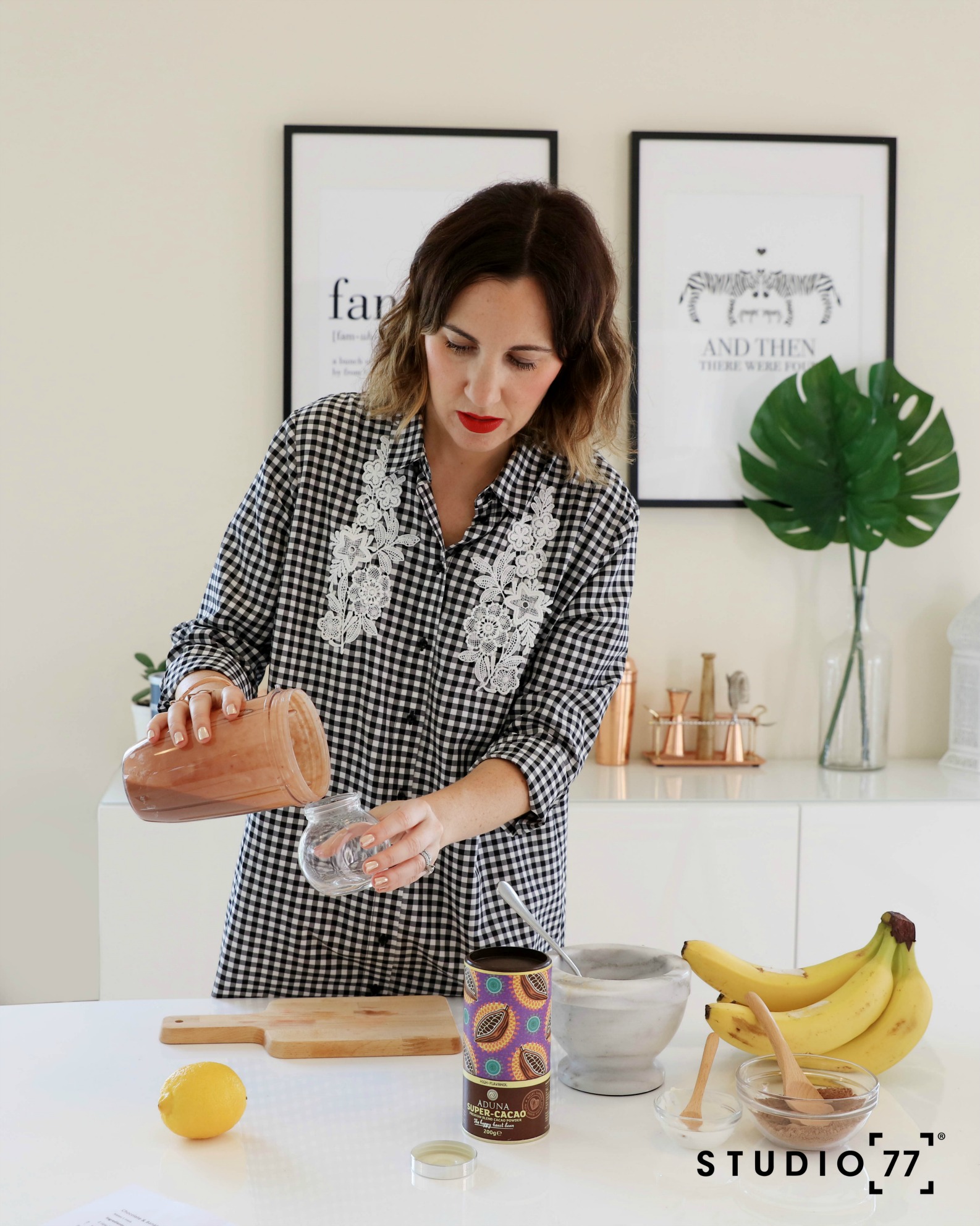 So what do you need for this organic face mask …
Ingredients:
1 ripe banana
1½ tsp of cream
1½ lemon juice
1½ tsp of unsweetened Cocao Powder
Method:
Blend all the ingredients together in a food processor until well combined
Apply to a clean face and allow to sit for 10 minutes before rinsing with warm water.


The Verdict:
As per my recent organic beauty blog post (homemade Strawberries and Cream Cleanser – see here) I mentioned there will always be scepticism in relation to DIY homemade beauty products and the fact that, 'if they are all so good and natural, blah, blah, blah – then why isn't everyone making them?'.  And whilst I totally get that, there's also a surge these days towards knowing exactly what you are putting on your skin and I suppose a more ethical and organic approach to beauty.  Preparation and making the product takes no time at all and again it's such a fun activity to do with the kids and a very tasty one.  I applied the mask like I would any mask, with a foundation brush and apart from trying to lick my face numerous times, I felt the ingredients soothing and almost melted into my skin.  There is absolutely no tight feeling once applied as it's more of a moisturising mask and once I washed it off with warm water, my skin felt soft (that would be the bananas I reckon!) and clean.
Again, this can be kept in the refrigerator for up to 4 days – in case you want to treat your skin to some extra pampering sessions  😉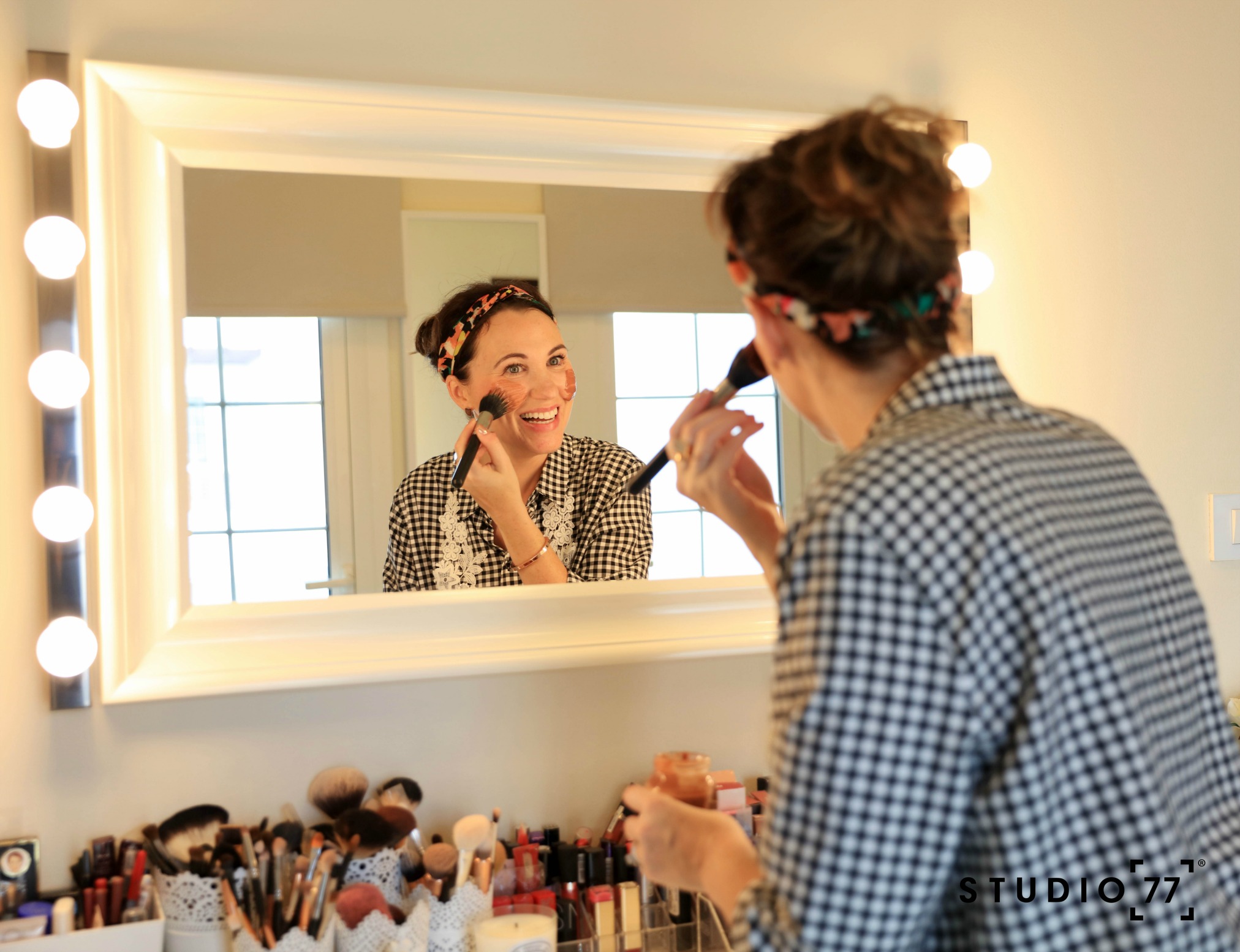 What are the benefits?
(Heres comes the science bit………)
Bananas are rich in Vitamin A, which combats the signs of ageing and Vitamin E  which is a natural moisturiser.
Cream contains lactic acid which helps the skin to retain it's elasticity and gently removes dead skin cells
Honey has anti-bacterial properties to prevent future breakouts and is a natural humectant which helps the skin to retain moisture.
Lemon brightens to diminish dark spots and acne scarring and
Cocao Powder (the chocolate) deep cleans to absorb excess oils and draw out blackheads and impurities from the pores – bet you never new that Cocao Powder sitting in your kitchen cupboard does this!!!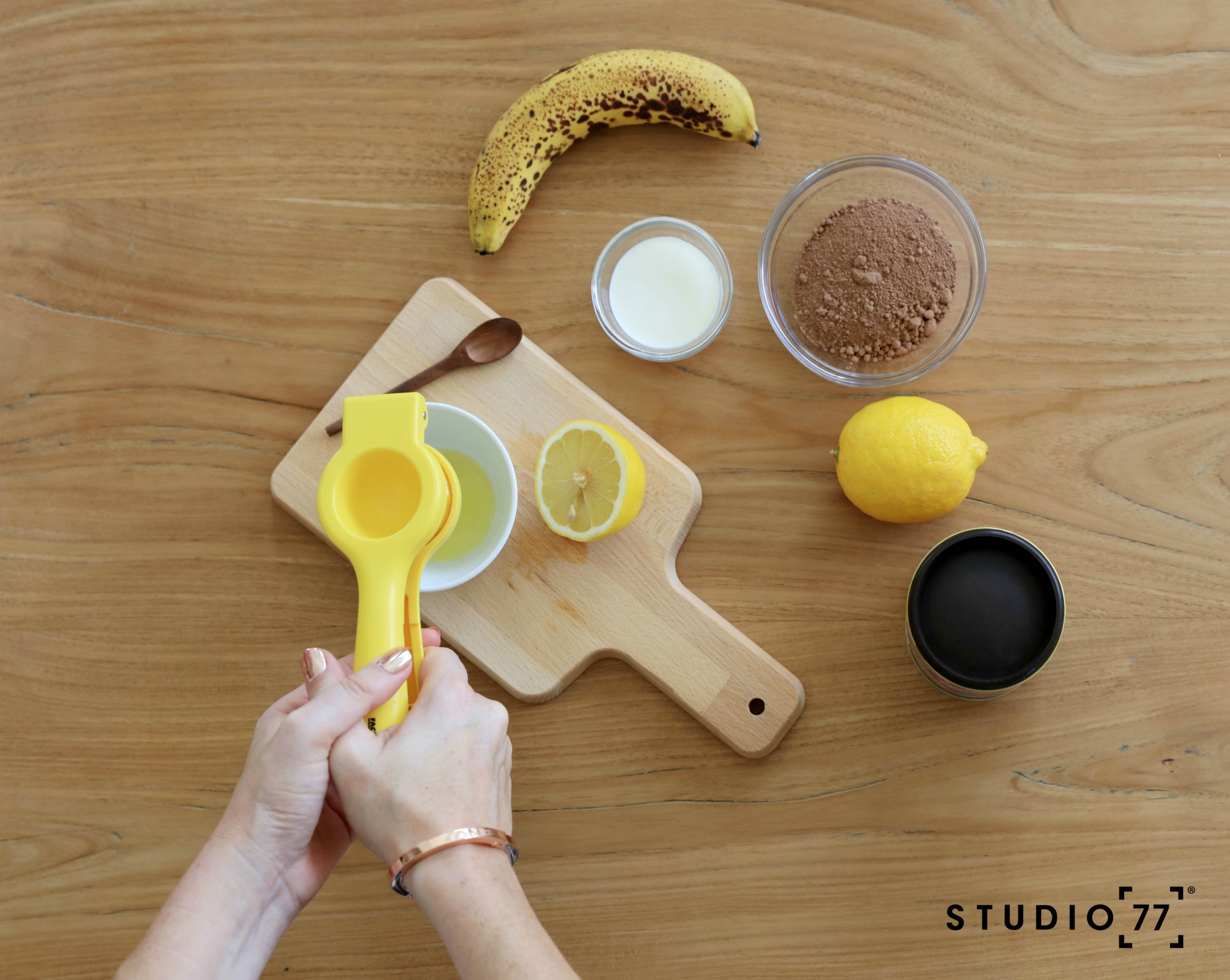 Is it something I would make again?
I think the fact that it was so super easy to make, felt good on my skin and actually tasted delicious (along with being so natural) would spurn me on to do this again and perhaps enjoy a little pamper party with some friends or my little girl.  Put it this way, there are now other ways to getting that 'chocolate fix' we all crave!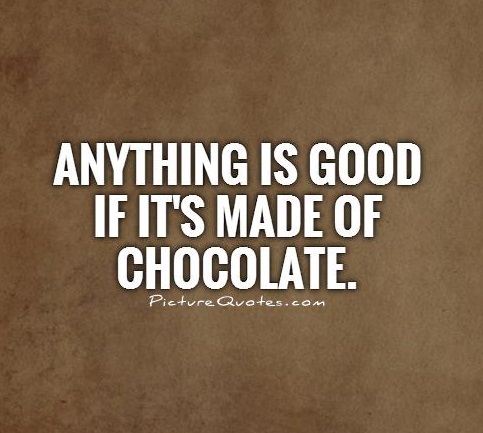 As always, thank you for giving my post a read and hope you enjoyed my second little organic beauty hack with Ripe.  Watch this space for another exciting homemade recipe on the way which will have your tresses sorted.
Until next time…………..
Irene xoxo
Shop all the ingredients online here
Image Credits: Studio 77